Vanessa K. Bush named Editor-in-Chief of ESSENCE magazine effective immediately
8/6/2013, 4:36 p.m.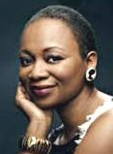 Vanessa K. Bush, award-winning journalist, editor and author, has been named Editor-in-Chief of ESSENCE, it was announced today by Martha Nelson, Editor-in-Chief, Time Inc. As Editor-in-Chief, Bush will serve as the brand's editorial leader and oversee the magazine's content and vision. Most recently, Bush has served as Acting Editor-in-Chief since February of 2013, responsible for leading the editorial team.

Bush recently introduced ESSENCE's #HeIsNotASuspect social media campaign aimed at reducing racial profiling of young African-American men. She has spearheaded numerous editorial franchises including "Guns Down", ESSENCE's multi-part series addressing gun violence in our communities and "Where Smart Starts", a year-long initiative around education.

"Vanessa's more than 10 years of experience as an editorial leader at ESSENCE will ensure continued success for the preeminent African-American women's media brand," said Ms. Nelson. "She has the full support of Time Inc. to execute on her vision to honor this loyal and cherished audience."
As Acting Editor-in-Chief, Bush recruited Dawnie Walton as Deputy Editor, Aretha Busby as Beauty Director and Melissa Kramer as Fashion Director.
"Vanessa's wealth of knowledge about the ESSENCE brand and connection to our community of nearly 10 million readers has deepened reader engagement," commented ESSENCE President Michelle Ebanks. "Vanessa is poised to deliver on our mission to help African-American women move their lives forward -- not only through the magazine, but by meeting their needs across all of our branded platforms."
Prior to joining ESSENCE, Vanessa served in a variety of editorial capacities at publications such as Life and Glamour. She is also the co-author with Tyra Banks of the best-selling beauty and empowerment book, Tyra's Beauty Inside & Out.
She first joined ESSENCE more than a decade ago as Beauty and Fashion Features Editor, where she directed all style and beauty sections. In 2003, Bush was named Lifestyle Editor, responsible for coverage including food, home, parenting and lifestyle. Additionally, Bush was a member of the editorial features team, writing and editing numerous impactful stories -- such as Thin Line Between Love and Hate on teen dating violence and Fat Chances chronicling childhood obesity. In 2005, she was named Executive Editor, managing the editorial team to implement the brand's creative vision, as well as overseeing staffing, systems, operations and the magazine's operating budget.
Vanessa received her Bachelor of Arts degree, cum laude, in English and American Literature from Harvard University, and her Master of Science in magazine concentration from Columbia University Graduate School of Journalism.