Joliet housing authority's CFO arrested by Cook County investigators
By Rex Robinson | 8/7/2013, 12:26 p.m. | Updated on 8/12/2013, 11:53 a.m.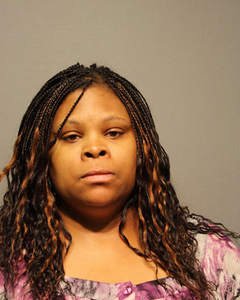 The chief financial officer of the Housing Authority of Joliet was taken into custody Tuesday after a warrant was issued for her arrest by the Cook County State's Attorney's Office in relation to alleged criminal charges stemming from when she worked at the Chicago Housing Authority, Joliet City officials said.
Charlene Potts, CFO for the Housing Authority of Joliet since August, 2011, was arrested Tuesday afternoon after four Cook County investigators came to the HAJ building at 401 N. Bluff St., interviewed her and then escorted her out of the building.She also was subsequently fired from her position with the HAJ by the HAJs interim Chief Executive Officer Michael Simelton. Potts was arrested for allegedly embezzling money from the Chicago Housing Authority between 2005 and 2008, according to Joliet Mayor Tom Giarrante.
According to Cook County court records, a warrant was executed for Potts' arrest on Aug. 6 and her next court date is Aug. 28.
"I'm glad it doesn't involve the HAJ," the mayor said.
After being interviewed by authorities, Potts was told to leave her belongings, including her purse, behind, the mayor said.
Potts' daughter returned to the HAJ office a short while after her mother was arrested to pick up Charlene Potts' belongings and her car.
Meanwhile, Giarrante met with Simelton, and District 4 City Councilwoman Susan Barber Wednesday morning to go over details of the arrest. Barber resigned her position as chairwoman of the HAJ board of directors on Wednesday (see related story on Page 3).
The charges against Potts had nothing to do with her work at the HAJ, however, an audit is going to be conducted to make sure she did not misappropriate any funds while working for the HAJ, Giarrante said.
"He (Simelton) thinks everything is fine here, but he's in the process of double checking," Giarrante said. "I will feel better when I find out for sure there is no money missing from the HAJ."
The mayor added that while he's not sure if Potts has been placed on unpaid or paid leave, she will not have access to the building, any of its computers or financial records.
"Michael was totally surprised because she had been doing such a great job," Giarrante said.
Simelton earlier this week credited Potts with helping get the HAJ back into compliance with the U.S. Department of Housing and Urban Development. Late last year, the housing authority received an unsatisfactory performance evaluation from HUD for calendar year 2011. Much of that poor evaluation related to finances and late filings of audits. Potts had been working closely with Simelton on correcting the problems outlined by HUD.
Barber refused to comment on Potts' arrest Tuesday night.
City Councilman Jim McFarland issued a statement Wednesday afternoon about Potts' arrest. He called for an immediate audit of the HAJ and a thorough investigation into its finances.
The HAJ is currently operating in a $900,000 deficit, McFarland said, adding that the charges against Potts have raised suspicions about the current leadership at the Housing Authority of Joliet.