Joliet housing authority's CFO arrested by Cook County investigators
By Rex Robinson | 8/7/2013, 12:26 p.m. | Updated on 8/12/2013, 11:53 a.m.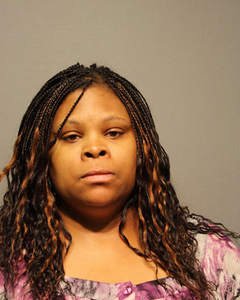 "I have asked Mayor Giarrante to ask for the resignations of his appointed board, so we can begin fresh and with integrity," McFarland said. "I really think this action should have been taken a long time ago and is completely necessary if the Housing Authority of Joliet is going to reform.
"I am not convinced this institution can turn the corner on its own," McFarland added. "I think it is time for the City Council to become more directly involved."
The first meeting of a new Joliet City Council liaison committee to the HAJ was held Monday afternoon. Both Simelton and Potts were present at that meeting. The committee was first proposed by Joliet City Councilman Bob O'Dekirk (2nd District).
Reacting to the news about Potts Tuesday night, 2nd District Joliet City Councilman Bob O'Dekirk said, "That's why the committee we proposed is necessary."
Councilman Terry Morris (5th District) is chairman of the new committee. He said he was "shocked" to hear the news about Potts' arrest.
Moris also would like to see the HAJ conduct an immediate internal audit in light of the charges against Potts.
Simelton did not return two phone messages left by The Times Weekly Wednesday morning.