Joliet housing authority's interim CEO releases statement regarding CFO's arrest
8/8/2013, 12:49 p.m.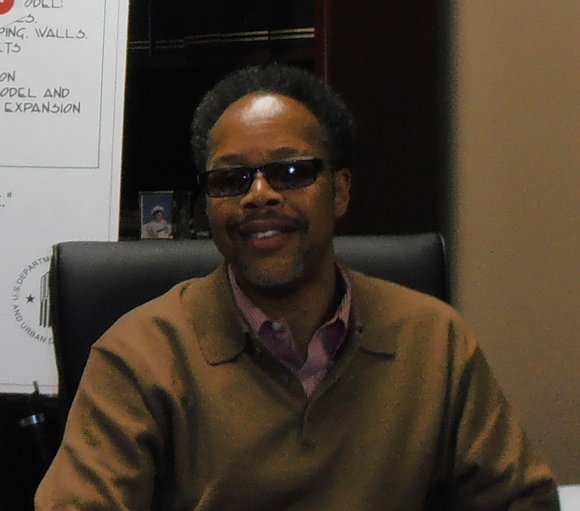 Michael Simelton, interim chief executive officer of the Housing Authority of Joliet, on Thursday issued a statement in regards to the HAJ's chief financial officer being arrested Aug. 6 on charges she embezzled money from the Chicago Housing Authority in 2005 and 2008.
Charlene Potts, CFO for the Housing Authority of Joliet since August, 2011, was arrested Tuesday afternoon by Cook County investigators for her role in embezzling more than $150,000 from the CHA.
Simelton said he had "no knowledge of any alleged misconduct" by Potts prior to her arrest. Since being appointed CEO of the HAJ in June of last year, Simelton said he had found Potts to be "a capable professional and caring individual.
"I am shocked and deeply troubled by the allegations against her," Simelton added. "Nevertheless, with these recent developments in mind, the agency is working diligently to ensure that (the HAJ's) polices and internal controls within the finance department have not been compromised."
Simelton added that his "sympathies go out to Ms. Potts and her family as they undergo these challenging times."
Potts' next court date on the charges is Aug. 28.
In the meantime, Joliet City Councilwoman Susan Barber (4th District) resigned her position as chairwoman of the HAJ's board Wednesday following news of Potts' arrest.
See related stories at http://thetimesweekly.com/news/2013/aug/07/joliet-housing-authoritys-cfo-arrested-cook-county/ and http://thetimesweekly.com/news/2013/aug/07/barber-resigns-haj-board/.