Former Bolingbrook High School Athletic Director Mourned
8/14/2013, 8:31 a.m.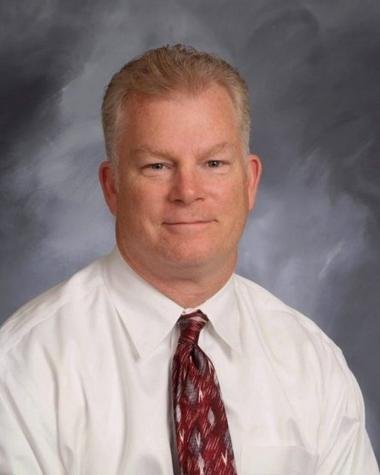 The Bolingbrook High School community shared in the grief with those at Homewood-Flossmoor High School after learning of the sudden death of athletic director Alec Anderson last week.
Anderson, 54, was found unresponsive by school staff after suffering a medical emergency around 7:30pm while using a treadmill at Homewood-Flossmoor High School. Mr. Anderson was rushed to Advocate South Suburban Hospital and pronounced dead at 8:06 p.m. by the Cook County medical examiner's office.
Alec Anderson joined the H-F administrative team as the district's new Director of Athletics & Activities in July 2012 after serving Bolingbrook High School as the Assistant Principal of Athletics & Activities from 2005-2012. Prior to that he was the Director of Athletics at Evanston Township High School and served as the Assistant Principal/Athletic Administrator at Urbana High School District 116.
Anderson was a high school teacher, head football coach and assistant coach for wrestling, baseball and track. Anderson held a B.S. in History and Physical Education from Southern Illinois University - Carbondale and a M.A. in Education, Administration and Supervision from Governors State University. A certified athletic administrator, he was a member of the National Interscholastic Association of Athletic Administrators and served the Illinois Athletic Directors' Association as the State Awards Chair. He has also served on committees for the Illinois High School Association.
At Bolingbrook High School the school won five state championships including four in girl's basketball and one in 2011 when his Raiders football team shocked many with their first ever state championship beating Loyola Academy in the IHSA Class 8A final. Despite his school's athletic success under his leadership, Anderson rarely took any credit.
Speaking with him after the 8A championship win with a cold rain misting his image, Anderson said was blunt, "This is a great day moment for Bolingbrook High School and the community but honestly it's about them" as Anderson motioned to the celebrating players. "I am thrilled but you should be interviewing those who made this win possible."
His loss reverberated around the state's athletic community and will always be remembered as a caring leader who efforts made a difference in the thousands of lives his touched.
Memorials may be made to the Alec T. Anderson Memorial Fund c/o Chris Pehlke, 850 Raintree Drive, Naperville, IL 60540.