Joliet's proposed licensing of landlords to be discussed at next week's Landlord Conference
Conference scheduled for next Monday and Tuesday at Jacob Henry Mansion
By Rex Robinson | 8/14/2013, 2:51 p.m. | Updated on 8/19/2013, 8:34 a.m.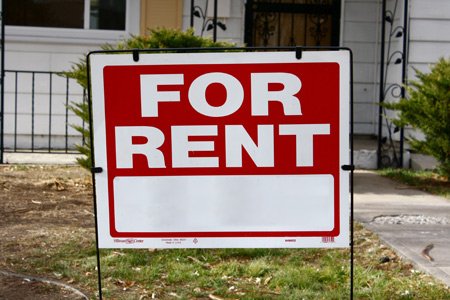 As Joliet City officials are in the midst of considering an ordinance to license landlords and charge them an annual fee for that license, they also are in the midst of planning the city's annual Landlord Conference.
The Landlord Conference will be held from 6 to 9 p.m. Monday, Aug. 26, and then again from 9 to noon Tuesday, Aug. 27, at the Jacob Henry Mansion, 15 S. Richards Street.
Topics include how to run background checks, fair housing laws, how to work with eviction attorneys, grants available through the Will County Center for Community Concerns. Monday night's presentation also will feature a session in Spanish.
The conference will include discussion on Joliet's existing ordinances pertaining to landlords as well as the proposed ordinance to ordinance to license landlords.
Landlords in Joliet could soon have to receive an annual license from the city and pay a fee for each unit under the newly drafted ordinance being considered by the city's Land Use and Legislative Committee.
How much that fee will be, however, is now being looked at closer by city staff after some landlords and real estate agents balked at the committee's proposal at a meeting held Wednesday afternoon. More than a dozen landlords and real estate agents showed up to protest the proposed license at the meeting.
The committee is made up of District 4 Joliet City Councilwoman Susan Barber, Councilman Jim McFarland and District 5 Councilman Terry Morris.
According to the proposed ordinance, it would be "unlawful for any person, firm, partnership, association, corporation, or other legal entity to operate, maintain or offer to rent within the city any rental residential property, whether vacant or occupied, without first having obtained and maintained a current license…"
The initial draft of the ordinance called for a $20 per dwelling unit annual fee for the license. That, however, is what the staff has now been asked to take a closer look at and come up with something more palatable for the landlords.
A number of other requirements go along with receiving the license, from making sure the units are not "over occupied" as outlined by Joliet's zoning ordinances and property maintenance of the building both inside and out. A violation of any portion of the proposed ordinance can result in revocation of the license.
The proposed ordinance has landlords and real estate agents in Joliet concerned.
Tom Joseph, government affairs director of the Three Rivers Association of REALTORS, said members of his group represent both buyers and sellers, and many own property. "We take licensing provisions very seriously," he said.
The Three Rivers Association worked closely with Joliet officials a few years ago on landlord and tenant issues, code enforcement and inspection issues and has had a good working relationship with the city. The issue of licensing also came up at that time, he added.
"We were opposed to licensing then and we're opposed to it now," Joseph said.
Joseph said he is almost 100 percent sure there is no other community in Will County that requires landlords to be licensed. Joseph has fought the state of Illinois on the same issue.
For more information about the Landlord Conference, call Alfredo Melesio, director of Neighborhood Services for Joliet at (815) 724-4100 or e-mail him at amelesio@jolietcity.org.