Barber taken away from Joliet meeting in ambulance
By Rex Robinson | 8/19/2013, 9 p.m.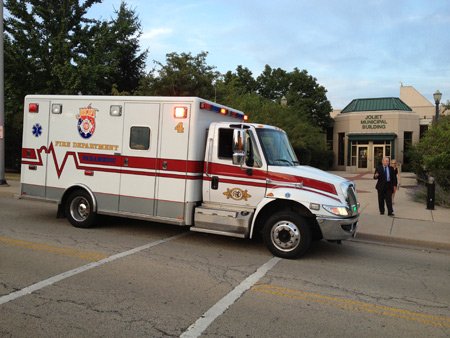 Paramedics wheeled Joliet City Councilwoman Susan Barber (4th District) out of city hall in a stretcher and into an ambulance following Monday's Pre-Council meeting where she was having trouble breathing.
"Councilwoman Barber was not feeling well and because she's had some health problems, we thought it better to take some precautions and have her transported to the hospital," Joliet City Manager Tom Thanas said as paramedics wheeled her out of city hall and into the ambulance.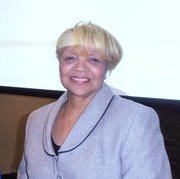 Barber has had some health problems recently and earlier this spring she had to quell concerns that she had plans to resign due to those health concerns. At a meeting in April Barber stated she had no plans to resign.
Prior to that meeting, however, Barber had missed a number of city council meetings due to health problems.
At Monday's Pre-Council meeting, the mayor and city council were in somewhat of a heated discussion about an amendment to a resolution authorizing each committee to designate a vice chairperson and other officers as the committee may deem appropriate and to allow to two members of any committee to have the right to call a meeting if the chairperson of that committee was unavailable. The amendment was proposed by Councilman Jim McFarland.
The council voted 7-2 in favor of the change, with Joliet Mayor Tom Giarrante and Councilman Mike Turk voting against the measure.
Joliet City Clerk Christa Desiderio had to reiterate to some members of the media after the meeting how Barber voted because no one could hear what she said.
Barber recently resigned her position as chairwoman of the Housing Authority of Joliet Board. That resignation came after the HAJ's Chief Financial Officer Charlene Potts was arrested for allegedly embezzling money from the Chicago Housing Authority in 2005 and 2008. After resigning, Barber said Potts' arrest had nothing to do with her decision to step down from the HAJ board.