Illiana Expressway, third airport still far from being done deals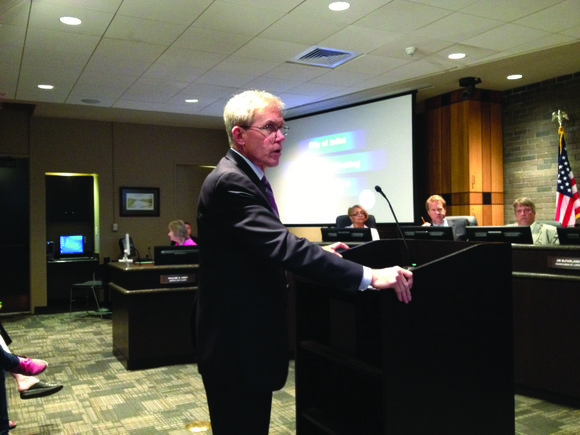 When it comes to major public projects like a new airport or expressway, showing a need is crucial when it comes to getting financial backing at the federal and state levels.
That is especially true during a bad economy when those federal and state dollars are tough to come by. Hard data must be provided to not only show the projects are needed, but also to prove they are essential to bringing a wide range of benefits, from creating jobs to improving the overall quality of life for residents and spurring economic development.
It would be hard enough enticing federal and state support of dollars for just one of the aforementioned public projects. Imagine trying to do it for both?
That, however, is exactly where John Greuling, president and Chief Financial Officer for the Will County Center for Economic Development, finds himself these days.
"We know that we have to play in the sandbox in Springfield and in Washington," Greuling said earlier this week, adding that the county has lobbyists working to advance major infrastructure projects in both places.
While the South Suburban Airport in Peotone and the Illiana Expressway are, at the very least from an economic standpoint, connected, they are still separate projects, each expected to cost hundreds of millions of dollars.
Greuling sees these two projects as inherently linked and essential to the future economic prosperity for Will County.
"The infrastructure obviously is very important to all of us. If we're going to be successful in job creation we have to provide the platform for businesses to succeed," Greuling said Monday while giving a mid-year report to the Joliet City Council.
"We believe the Illiana Expressway, quite frankly, will be one of the best things to happen to I-80 in a long time, taking a lot of the commercial truck traffic off of I-80 and putting it on the bypass that the Illiana will provide."
The Joliet City Council later Monday evening signed off on a resolution supporting the Illiana Expressway project and Mayor Tom Giarrante agreed to send a letter to the Chicago Metropolitan Agency for Planning (CMAP) notifying the agency of Joliet's support.
Support from CMAP for the project is critical according to Greuling.
"We're at a real crucial time for that project right now," Greuling said. "CMAP needs to include the Illiana on their constrained transportation plan. This means that it will be on their five-year plan with funding identified. Currently the Illiana is not on that plan."
If it's not added to the plan, the Tier 2 environmental study cannot be completed, according to Greuling.
"We'd hate to see a regional planning agency not include this in their five-year plan and certainly that should not be the reason that this project does not move forward," Greuling said.
Joliet City Councilman John Gerl questioned whether there was any way to move forward with the project without CMAP including it in its five-year plan.
According to Greuling, CMAP is the "gatekeeper for any projects" moving forward.
"Without their thumbs up, the project basically stays in limbo," Greuling said.
The Tier 1 environmental study was completed on the project in January, and the Illinois Department of Transportation and Indiana Department of Transportation have just started work on the Tier 2 environmental impact study, according to Greuling.
Meanwhile, the state of Illinois has breathed new life into plans for the South Suburban Airport in Peotone and given IDOT the green light to enter into a private partnership to begin the process of getting the airport built, Greuling said.
However, without a private investor stepping forward, that project too will remain "in limbo"
"There will not be a private investor that will build this airport without affirmation from an airline or airlines that they will use it," Greuling said.
Just as he is when it comes to the Illiana Expressway, Greuling is optimistic about the airport. He said while it will likely be a cargo carrier or carriers to first come on board, supporting the airport and agreeing to land there, passenger airlines are sure to follow.