Plainfield Library gets OK to close Illinois Street for art fair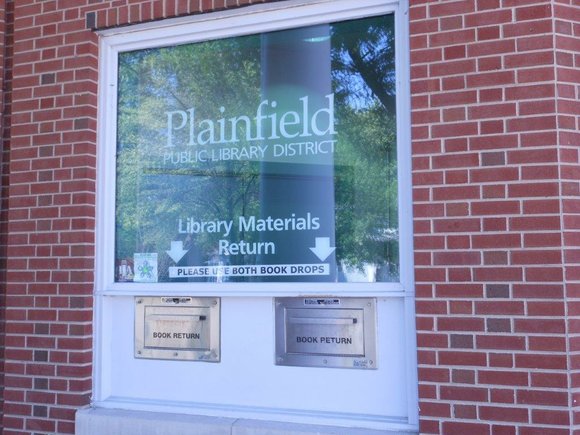 Despite calls to reduce the number of events that require road closures in and around the downtown Lockport Street area, Plainfield trustees have approved another.
A portion of Illinois Street will be closed off for the Plainfield Public Library Art & Craft Fair that will be held on Saturday, September 21.
Trustees heard a report earlier in the year from Police Chief John Konopek about the increased requests for events that require road closures near downtown and the impact those have on residents living nearby. The village has hosted an increasing number of 5K race fundraisers, in addition to Plainfield Fest, and Cruise Nights which shut down the expanse of Lockport Street every Tuesday during the summer. A home coming parade held in September for the Plainfield School District 202 also requires road closures and a police presence.
Trustees Garrett Peck and Margie Bonuchi both questioned the need for the road closure in light of the move to reduce the need for them.
"What are we doing here?," asked Peck.
Unlike events that require more extensive closures, Chief Konopek noted that the library's request wouldn't impact residents' ability to get to their homes and would have a "minimal impact" on vehicle traffic.
Konopek said that the event wouldn't require an assigned police presence though community service officers already on duty the day of the event would check on the status of the fair during the regular course of their patrols.
Public Works Director Allen Persons said that the only work required of his crew members would be to drop off the road barricades which would be put in place by volunteers organizing the event.
"So there's really no overtime related to this," said Persons.
Village administrator Brian Murphy said that events that do require police and public works assistance are currently paid for with money that comes from the village's TIF (Tax Increment Funding) Fund though he noted that eventually that revenue stream would run out in 2022.
"And we will reach a point where we do start charging the organizations for our direct costs," said Murphy who noted that some large events, like Plainfield Fest are already looking for alternate locations.
Murphy said that the library event was "likened to a block party" that only requires the drop off and pick up of barricades.
Until the TIF funds run out, Trustee Bill Lamb said that he thinks that even events that require more extensive closures are good for fostering community involvement.
"I like the idea of building community spirit," said Lamb, "We can worry about collecting our money later on."
Contact me with Plainfield and Shorewood area news at bralst1@gmail.com, or on Twitter @brockastein.