Village approves sale of former Baci Restaurant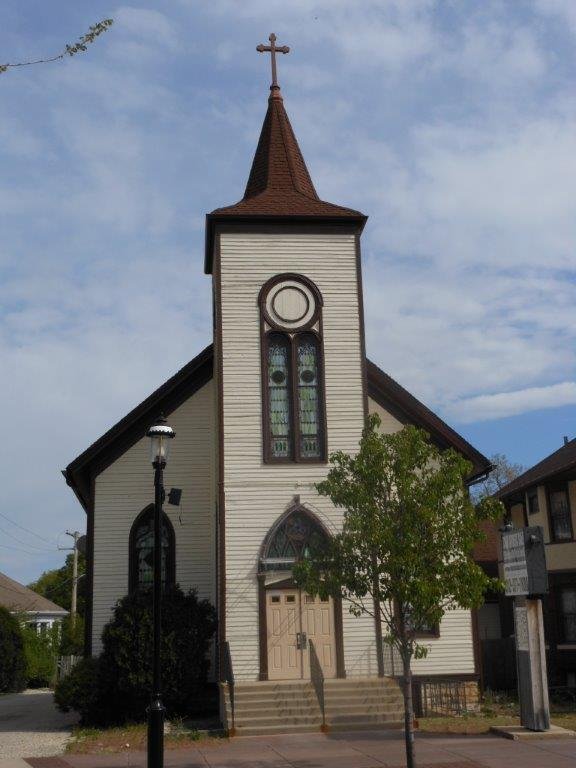 Village officials have signed off on the sale of the former Baci Restaurant for $175,000.
New owner Darryl Sams plans to open a creole-themed steak and sea food restaurant in the converted church said Village Planner Michael Garrigan.

Garrigan said that Sams plans to be open the new restaurant by the holidays.
The site of the former St. Mary's Catholic Church, 24018 W. Lockport St., the building was purchased by the village in 2012 for $125,000 after the property sat vacant for about two years. At the time, the village invested about $75,000 in work that included a new roof and the removal of mold in the 5500 square foot building.
The site has served as a variety of restaurants since the 1970s when the parish moved to a new location north on Route 59.
Garrigan said that the village purchased the site due to its prominent location along the historic downtown. The intent, he said, was always to complete the needed rehab work, and then sell the property.
"We're very excited," said Garrigan of the sale.
The new owner has almost 30 years of restaurant business experience and is a master chef who was worked at several restaurants in the Chicago area.

Work to further rehab the site before opening will include a restoration of the church's stain glassed windows along with a new banquet facility that's planned for the basement.
Garrigan said that a new kitchen will also be outfitted for the new restaurant as well.
He said that the opening will add to a "more vibrant downtown."
The former Baci Restaurant was a fixture of the Plainfield downtown landscape for years before it fell in 2010 to the dual pressures of the economic downturn and the stress of the Route 59 reconstruction.


The site served as a catholic parish from 1912 to 1969. Afterward it has been a popular restaurant location, first as Mandy's in the early '70s, then serving as The Sanctuary before becoming Baci.
While Garrigan said that the village will take a small loss on the property, they were glad to see a new business opening on the site.
"We're happy to put it back on the tax rolls," he said.
Contact me with Plainfield and Shorewood area news at bralst1@gmail.com, or on Twitter @brockastein.