Cybershopping tips from an expert to keep you safe this season
12/2/2013, 8:44 a.m.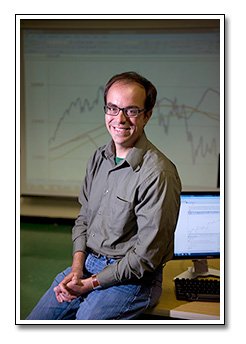 The holidays can be such a hectic time and shopping online can be a great way to help you find and purchase gifts for your loved ones without wasting precious time driving around the mall parking lot. But there are risks. Ray Klump, director of the Master of Science in Information Security program and chair of Mathematics and Computer Science at Lewis University, provides seven tips for your online Christmas shopping.
1) Make sure your computer's operating system, antivirus and anti-spyware software, and web browsers are up-to-date. Malware, like viruses and rootkits make their way into your system by taking advantage of vulnerabilities. Software vendors are constantly upgrading their software to fix these vulnerabilities, and most recent software will try to update themselves automatically. But that won't help you if you are using old software that doesn't have these auto-update features. So, keep your system up-to-date.
2) Shop from vendors you know and trust. Some lesser-known sites might offer a more attractive price on an item, but there is risk in shopping online from a company that is new at it or hasn't had as much of a chance to test and fortify their systems. Even large sites struggle with security, as some vendors have had a lot of credit card information stolen during the past year. Smaller firms with potentially smaller and less expensive defenses will also be prone to this. If you are going to purchase items from a smaller vendor, try to limit your shopping to those whose payment processes are handled by larger, better-known vendors. And never submit your credit card information to a site that has an invalid or outdated security certificate, or to a site that doesn't have "https://" at the beginning of its address.
3) Don't click on links in an e-mail. It can be really tempting to click on links in e-mails you receive from your loved ones. But it can be really hard to tell when your Aunt Mary's e-mail account has been taken over by someone not in the holiday spirit. Before clicking, reply to the sender (but only if you know him or her) to make sure that they sent the link and that it is safe. If you don't know the sender, ignore the email entirely.
4) Use a credit card to make your purchase. If you buy something from a site that isn't quite on the up-and-up, most credit card companies insure you from liability. You usually don't get that same level of protection with a debit card.
5) If you share a computer with people for whom you've purchased gifts, you probably don't want them finding out what you've bought them. One way to preserve the element of surprise this holiday season is to hide your online tracks. Google's Chrome has Incognito mode, and Firefox has Private Browsing. In these modes, your browser won't record the stores you've visited to your history, and the stores won't be able to store cookies that also track your online whereabouts. It will prevent those Internet sleuths in your house from spoiling your surprise.
6) Keep track of the receipts stores e-mail to you. And, if you're unsure whether an online store will e-mail you the receipt, make sure you print what the screen says after you make your purchase. If something happens with the order, you'll want to make sure you have some record of what you purchased.
7) If you buy refurbished electronics online, seriously consider purchasing warranty coverage. SquareTrade is one of the most popular choices for this, and you can purchase excellent coverage for used and refurbished electronics for not a lot of money.