No new taxes with new budget
Wayne Horne | 12/4/2013, 5:56 p.m.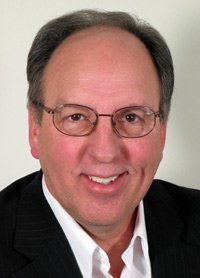 The Joliet City Council on Tuesday adopted the 2014 budget without objection or comment from any member of the public. The good news is there are no tax increases or service reductions in the new budget.
There is a small surplus infused that is projected to grow in the future. That will provide a cushion for the possibility of unexpected revenue shortfalls or unanticipated expenses that may surface in the future.
Also a part of the coming budget year is new City Manager Jim Hock's "strategic plan." As previously explained, Hock will use the plan in the coming months to adjust the budget to reflect Joliet's priorities. For instance, according to recent comments, the budget provides for the hiring of eight additional firefighters but Hock has only committed to hiring one at the present time.
A discussion highlight of Tuesday's meeting came during the mayor and council comments when Councilman Bob O'Dekirk asked about pension funding shortfalls. O'Dekirk questioned when the police and fire pensions began the slide into an unacceptable level of funding. Mayor Tom Giarrante asked Ken Mihelich if the 2008 recession was the major culprit of the pension fund decline. Mihelich said it was partially to blame.
According to pension reports posted on the city's website, the police and firefighter pension funds in 2004 were funded at 62.4 percent and 60.4 percent respectively. By 2008, they had fallen to 53.14 percent and 42.4 percent respectively. The same funds in 2013 are at 48.6 percent and 41.2 percent.
Clearly the biggest drop occurred prior to 2008 and coincides with the time Joliet was receiving large amounts of gaming revenue. Gaming revenue between 2004 and 2008 averaged almost $32 million per year. That revenue was being spent on a baseball park and a water park to name but a few expenditure extravaganzas.
Not mentioned in the underfunded category is the completely unfunded liability of the retiree health care insurance program. Currently that liability is about $240 million, according to reports listed on the city's website. The liability is expected to rise to more than $360 million by 2021, just seven years from now. Municipalities are not currently required to fund retiree health care but if it continues to rise at about 6 percent per year it could become as big an issue as pension funding is today.
In keeping with the topic of health care insurance funding, another issue raised by Councilman Larry Hug was that of the administrative cost paid to Blue Cross Blue Shield of Illinois to process claims. Earlier at Tuesday's meeting, the council voted to renew the contract with BCBS to provide stop loss coverage and administrative services for the employee and retiree health care plan.
BCBS charges 5 percent of the total amount of claims processed for the group's medical and dental coverage. The actual claim costs will be between $19 million and 20 million in 2013. That means the claims administration costs paid to BCBS is approximately $1 million for 2013, according to city reports.
Hug questioned whether the cost of claims administration could be absorbed in-house. Mihelich estimated there are about 3,400 members in the plan including employees, retirees and dependents. Based on current charges, BCBS is receiving $24.50 per person per month. Hug wants to explore the possibility of creating a department in City Hall to manage the administration. That, according to Hug, could possibly save Joliet $450,000 to $500,000 per year. Stay tuned.