Will County union employees vote to ratify new contract
County executive 'satisfied' with compromise
Members of AFSCME Local 1028 on Thursday voted to ratify a new contract between the union and Will County.
The ratification formalizes a tentative agreement reached about 2:30 a.m. Wednesday. County Employees returned to work on Thursday, following a 16-day strike by about 1,000 union employees.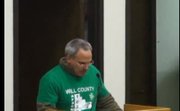 "Our strike was about ensuring that county employees have the fair pay and affordable health care they deserve in return for their hard work, dedication and service to county residents," AFSCME Local 1028 President Dave Delrose said.
"We didn't want to see our wages lose ground when the cost of living goes up, and we weren't going to accept a health plan where the lowest-paid employees were asked to do more than the highest-paid. By standing together we reached a fair settlement that achieves those goals."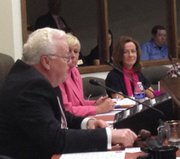 Will County Executive Larry Walsh expressed relief that the strike was over and said he was happy that union workers were back on the job, receiving their paychecks and insurance benefits again.
"We all were concerned about the families of our workers, especially during the holiday season, Walsh said. "However, we are satisfied that we were able to reach a compromise that balances our fiscal responsibilities with the needs of our employees."
The new contract is a four-year agreement retroactive to December 1, 2012 and extending through November 30, 2016. It includes cost-of-living wage increases totaling 4.5 percent and eliminates the county pay plan's two bottom steps, in effect adjusting the wage scale upward a further 5 percent while ensuring that employees will continue to receive step increases. The agreement also ensures that increased costs for health care are shared equitably based on employees' ability to pay, according to Delrose.
Walsh said one of the county's major goals of the negotiations was to make a switch to employees paying a percentage of the premium of their health care benefits, according to Walsh. In the end, the County and union agreed to this switch, he said.
"The County Board and my office sought to replace an unsustainable method of paying for benefits with a more fiscally responsible model," Walsh said.
"Will County has grown to larger than 700,000 residents and we must balance the needs of all our residents as we provide services to our communities. There is only so much money available and we believe this contract will put Will County on a more sustainable path for the future."
Walsh noted that during the negotiation process, the County worked with the union to balance the competing perspectives on the terms of the contract. Ultimately, the county compromised to increase the health care contributions over three years from 8 percent to 10 percent aggregate of the health benefits rather than 10 percent for all three years.
This change resulted in $1.3 million less in savings that the county had hoped to realize. The employee contributions remain income banded so that lower paid employees pay less and upper income employees pay more. This ability to pay model has been in place with the existing system and it was important to both the County Board and Executive to keep this fairness in mind with the new contract.