Catholic Charities receives huge donation
12/11/2013, 7:11 p.m.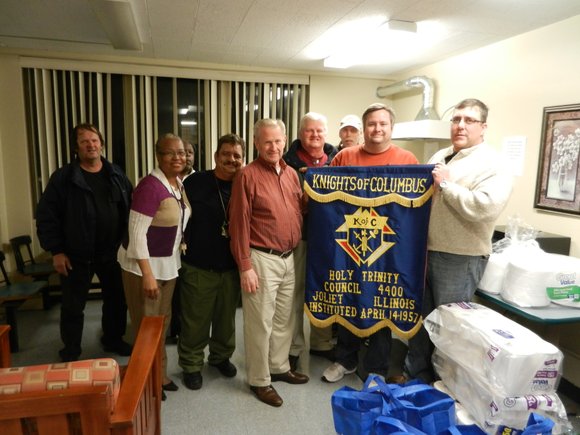 Members of Knights of Columbus Holy Trinity Council 4400 recently donated toiletries and other necessary items to the Permanent Supportive Housing Program at Catholic Charities. The Knights also delivered cases of diapers and a case of children's coats purchased through the Knights of Columbus' Coats for Kids program, to Daybreak shelter residents. The donations were made with proceeds from fundraisers held by the Knights throughout the year.
The Knights of Columbus is the world's largest Catholic fraternal organization. Locally, Holy Trinity Council 4400 was established April 14, 1957, it is located at 1813 East Cass Street in Joliet. For more information about the Knights or becoming a member, visit www.koc4400.com or call (815) 723-3827.