New Lockport Chief appointed by narrow vote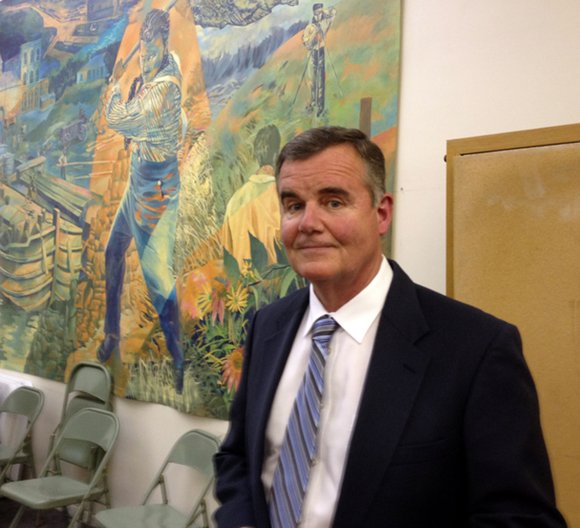 Lockport Mayor Steve Streit cast the deciding vote Wednesday, Dec. 4, to make his appointment for a new police chief.
Streit broke a 4-4 tie vote of the city council to appoint retired Illinois State Police Lieutenant Colonel Terrence Lemming as the city's next police chief, replacing Acting Chief Dave Draksler. Draksler had been in the position for about a year, following the retirement of former Chief William Kendziora.
More than 50 of Draksler's supporters showed up at the meeting and were disappointed with the council's vote. Draksler will now become the department's deputy chief.
Kim Hartley, a friend of Draksler who worked with him for 13 years, said Draksler has been doing the job of chief and two lieutenants for the past year. She warned that by not appointing Draksler to the chief position there would be a decline in morale within the department.
"I understand that appointing Chief Draksler may not be the popular decision among some of your fellow council members," Hartley said. "But you as a leader need to have the courage and the integrity to make the right decision, not the popular one."
Lockport Ald. Robert Perretta (4th), Ald. Denise Marynowski (4th), Ald. Darren Deskin (3rd) and Ald. Kelly Turner (2nd) voted against Lemming's appointment. Ald. Jason Vandermeer (3rd), Ald. Brian Smith (2nd) Ald. Kris Capadona (1st) and Ald. Pete Colarelli (1st) and Streit voted in favor of the appointment.
Lemming, who lives in Lemont, has been with the Illinois State Police since 1989, and before that was with the Burbank Police Department. He was one of six finalists interviewed by a panel of three current and retired police chiefs from the Illinois Association of Chiefs of Police. The city's administration hired the organization at the request of Streit to help the city council find its next police chief.
Rex Robinson can be reached at rex@thetimesweekly.com.