Joliet City Council to consider three new honorary street names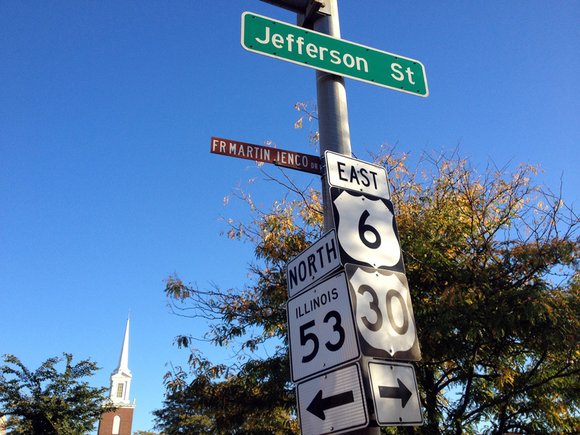 The Joliet City Council tonight will discuss a proposal for three new honorary street names.
In October, the city council approved an ordinance approving an honorary street naming program. The new program requires a fee and signatures from residents to get an honorary street named after someone.
Since then, the city has received three requests for honorary street names. The first is for the relocation of a previously installed honorary street name on East Cass Street between Cassidy and Parks. That section of Cass was named in honor of Pastor Robert L. Doris in recognition of his community work in and around the Prayer Tower Church of God in Christ.
The church relocated to 500 Stryker Avenue more than a year ago. Pastor Warren Doris has requested the honorary street name designation be transferred to Stryker between McDonough Street and Interstate 80 in front of the new church.
The second request is from the family of Bob Cassanova, who was a barber in Joliet for 64 years. His shop was at 118 N. Ottawa Street and he worked there five days a week until his death at age 96. The family would like Ottawa Street from Clinton to Jefferson Street dedicated in his honor.
The third request is from the Forest Park Community Center. Officials from the center would like the newly constructed Woodruff Road bypass to be named of Louise Ray, founder of the Forest Park Community Center.
With the third request, the adopted street naming criteria does not need to be followed because it is a newly constructed road, according to Joliet City Manager Jim Hock.
The city council's Land Use Committee reviewed all three requests on Dec. 3 and has recommended the city council approve all of them.
The council is expected to discuss the three resolutions for the honorary street names at the pre-council meeting tonight, scheduled for 5:30 p.m.