Bolingbrook Mayor hosts annual Holiday Celebration
12/23/2013, 7:56 p.m.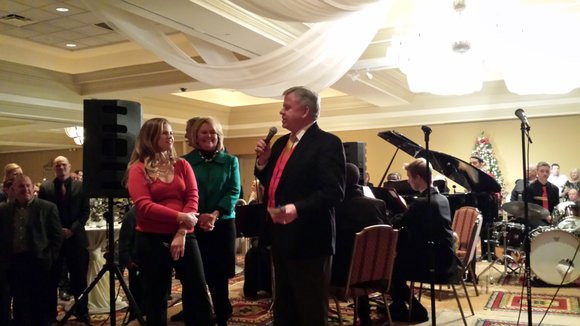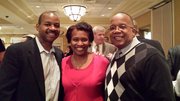 From state and county elected officials to business owners and educators, hundreds attended Bolingbrook Mayor Roger Claar's annual Holiday Celebration last Thursday at the Bolingbrook Golf Course. The Bolingbrook High School band provided music, while Mayor Claar, his wife, Pat, and daughter, Lindsey, welcomed guests to the annual celebration.
Some of the guests on hand included Valley View School District 365-U Supt. James Mitchem Jr., state Sen. Pat McGuire (D-Joliet), state Sen. Kirk Dillard, a republican candidate for governor, Will County Board member Don Moran (D-Romeoville), Will County Chief of Staff Nick Palmer, Romeoville Mayor John Noak and Romeoville Village Manager Steve Gulden and other elected officials, area dignitaries, business owners and religious leaders.