Will-Grundy Medical Clinic gets new director
Rex Robinson | 12/23/2013, 1:04 p.m. | Updated on 12/27/2013, 4:51 p.m.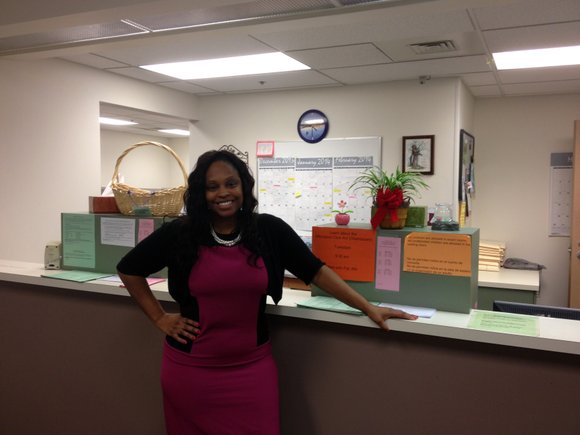 Shawn West is diving right into her new position as executive director of the Will-Grundy Medical Center.
West started her new position on Dec. 2, replacing J.D. Ross, who had announced plans to retire earlier this summer.
West has started her new position at the clinic, 213 E. Cass St., Joliet, at a time when some major changes are coming in health care, not only throughout the region, but across the country.
"With the implementation of the Affordable Care Act, health care has changed," West said. "However, research has shown that it will take at least until 2022 for a majority of Americans to be able to enjoy the benefits of the Affordable Care Act meaning that we will have millions, maybe tens of millions, of people uninsured."
Currently, there are an estimated 60,000 uninsured in Will County alone right now, according to West, and that number is expected to decrease to about 35,000 by 2020.
While the Will-Grundy Medical Clinic is working to get people enrolled in health care plans under the Affordable Care Act and has a navigator starting with the clinic next month, the clinic will still need to provide care to the uninsured for many years to come, according to West. However, the Affordable Care Act will not extend to the undocumented.
Another problem is the overall economic condition of the area. Like the rest of the country, many continue to struggle financially. While the Affordable Care Act will result in many more people having access to health insurance, many are and will continue to struggle financially to pay for their health care needs. That, according to West, is yet another population segment which the Will-Grundy Medical Clinic will continue to serve.
"Some people, even with the (tax) subsidy offered still cannot afford coverage," she said.
One patient from the clinic, for example, makes $16,000 a year and qualifies for a plan under the Affordable Care Act. However, the problem is he cannot afford the $50 per month to pay for the plan because his budget is so stretched, according to West.
"That's where we come in," West said. "We are a safety net provider."
"Not only does the clinic provide health care to those who cannot afford that care through traditional means, the clinic also manages the health care of the chronically ill."
West is currently working on a new strategic plan for the clinic taking into account the Affordable Care Act and what that will mean to the clinic going forward.
Since 2011 up until starting her new position at the clinic, West, who lives with her family in Plainfield, previously worked as the director of human capital for the Perspectives Charter School, which has campuses in Chicago. Prior to that she worked in human resources for Bethel New Life, a Christian-based nonprofit organization in Chicago, and from 2006 to 2009 she was director of human resources and chairwoman of corporate compliance for the PCC Community Wellness Center and held other various positions in health care administration, human resources and office management. She has a Bachelor's degree in psychology from Roosevelt University and a Master's in Business Administration from Lake Forest Graduate School of Management.
West is excited to be in her new position and said she welcomes the challenges that lie ahead.
"We are so necessary in this community, and so the struggle will continue unfortunately," West said. "But we're here and we want to help people and work toward that day that we are obsolete."
For more information about all the various free health services offered at the Will-Grundy Medical Clinic, visit http://wp.willgrundymedicalclinic.org or contact the clinic by phone at (815) 726-3377.
Rex Robinson can be reached at rex@thetimesweekly.com.