FDA warns of black henna temporary tattoos
7/3/2013, 12:19 p.m.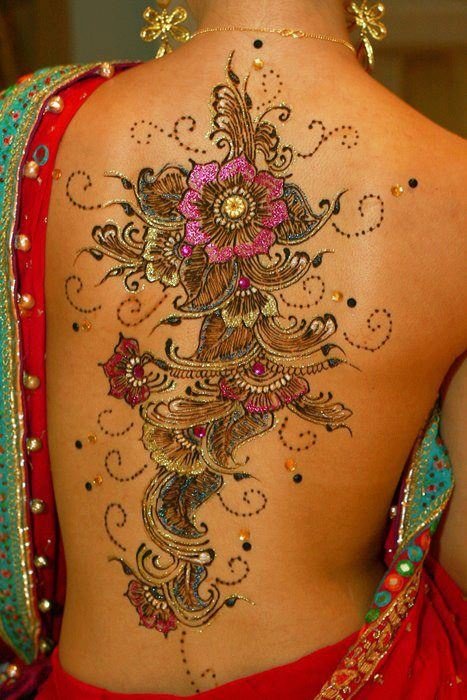 Now that it's summer, you might be tempted to get a tattoo on that newly liberated skin. Temporary tattoo artists bank on that and set up shop at outdoor fairs and festivals, or stores by the beach.

 A temporary tattoo may seem like harmless fun, but for some people, these inked images are causing trouble long after the design is gone. In fact, the Food and Drug Administration (FDA) has issued a warning urging consumers to beware of black henna tattoos. 

Temporary tattoos are applied to the skin's surface. They last from three days to a few weeks, but that doesn't mean they're necessarily safe.

Dr. Linda Katz, director of the FDA's Office of Cosmetics and Colors, says people are reporting a range of reactions to black henna tattoos, including some reactions that are very serious. They include redness, blisters, and raised, weeping sores. The tattoos can also cause loss of skin pigment, sensitivity to sunlight, and permanent scarring. Some reactions may occur right away or weeks after getting the tattoo.


What causes the reactions?

Natural henna is a reddish-brown coloring made from a flowering plant. For hundreds of years, red henna has been used to create temporary tattoos. Henna decoration, sometimes called "mehndi," is still used in rituals around the world.

Today, however, black henna tattoos are becoming popular. Black henna includes an ingredient that can make the tattoo darker and last longer. It is often made with a coal-tar hair dye. It contains a chemical called PPD that causes dangerous skin reactions in some people. By law, PPD is not allowed in makeup that is meant to be put on the skin, but it is often used in black henna products.

The mother of one teenage girl who got a black henna tattoo and reported it to FDA said her daughter's back looked "the way a burn victim looks, all blistered and raw." The girl's doctor said the teenager will probably have scarring for life.1
What to do
?
The best thing to do is avoid black henna tattoos. It can be impossible to tell if the henna contains PPD. If you have a reaction to, or a concern about, a temporary tattoo, contact your doctor. The FDA also asks that you contact MedWatch and report the problem.


What about the coloring in permanent tattoos?

The pigments, or colorings, in the ink of permanent tattoos may also cause problems. Reactions may range from allergic reactions to infections. Recent reports of problems with permanent makeup inks have prompted the FDA to study tattoo ink safety.

"Our hope is to get a better understanding of the body's response to tattoos and their impact on human health," Katz said.
To date, the FDA has not approved any tattoo pigments for injection into the skin. Many pigments used in tattoo inks are industrial-grade colors suitable for printers ink or automobile paint. 

Inks can also become contaminated by germs, mold, or fungi. The problem may not be visible even to a skilled tattoo artist. An outbreak of a serious infection in several states occurred in late 2011 and 2012. After careful study, the FDA traced the source of the infection to ink from a single manufacturer. The ink was then recalled to protect the public. 

If you ever have a tattoo-associated complication, report the problem to FDA through MedWatch.

"Reporting an infection to the FDA and the artist is important," said Dr. Katherine Hollinger, of the FDA's Office of Cosmetics and Colors. Once the problem is reported, the FDA can investigate. The artist can then take steps to prevent others from being infected.