New law to make schools safer
7/10/2013, noon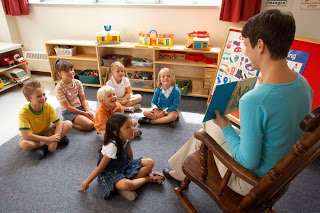 ROMEOVILLE, IL – Legislation supported by state Rep. Emily McAsey (D-Lockport) requiring schools to implement and practice a response to a gunman entering a building was recently signed into law.
"This measure was designed to increase the safety of our students and teachers while they are in the classroom," McAsey said. "This new law will help ensure that everyone in our schools knows how to respond in the event of an emergency. I will continue fighting for legislation that keeps our children safe."
Senate Bill 1625 requires schools to develop an evacuation or reverse evacuation plan for possible shooting incidents. Local law enforcement officials will be asked to work with each school to find a date to practice this drill with students and staff. After participating in the drill, law enforcement will give each school a report regarding improvements that can be made to their safety plan.
Currently, schools are required to have safety drills for school evacuation, bus evacuation, law enforcement, and serve weather. School evacuation and law enforcement drills are both based on incidents involving hazardous materials and bomb threats. This new law keeps the reasons for school evacuation the same, but changes law enforcement evacuation to include a suspicious person entering the building.
"As a former teacher, I know how important these drills are in the event of an actual emergency," McAsey said. "By partnering with local law enforcement we are teaching our children who to trust in an emergency and giving the police the opportunity to learn the layout and design of our schools. It is important that if the worst ever does happen, that our children, teachers, and first-responders know how to react."
For more information, please contact McAsey's full-time constituent service office at (815) 372-0085.