Joliet group wants better security at vacant buildings after prison fire
Thursday morning blaze causes 'great concern' for neighborhood council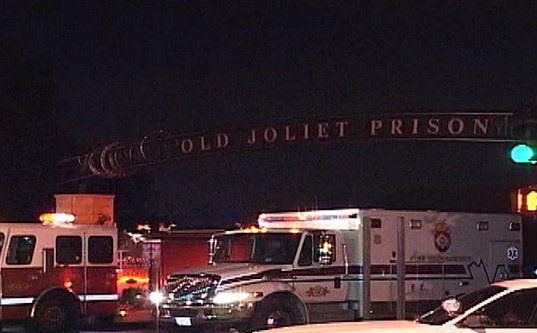 A neighborhood group in Joliet issued a statement Thursday afternoon expressing concerns about a fire that broke out in the morning at the shuttered Joliet Correctional Center on Collins Street.
"The Collins (Street) Neighborhood Council would like to express our great concern over the status of the Joliet Correctional Center also known as the Old Joliet Prison on Collin Street," Amy Sanchez, president of the council said.
"We are grateful there were no injuries during the fire that occurred inside the prison walls in the early morning hours today."
Sanchez applauded the Joliet police and fire departments for their quick response to the fire, but said trespassing on the property is "not a new community concern."
Sanchez added that because both the old prison and the former U.S. Steel facility are vacant they are "rarely if ever visited for security and/or safety measured.
"Vandals and homeless alike have entered the sites to camp out, steal copper, and destroy the historic structure and surrounding building," she said. "This is a disappointment to the neighbors and local businesses that have strived vigorously over the past 20 years to increase property values and create a thriving business district."
Indeed, vandals are reportedly suspected in the cause of the early morning fire at the shuttered prison. Joliet police and fire officials continue to investigate the fire.