It's back to the bargaining table in Will County
Rex Robinson | 11/1/2013, 4:58 p.m. | Updated on 11/4/2013, 8:22 p.m.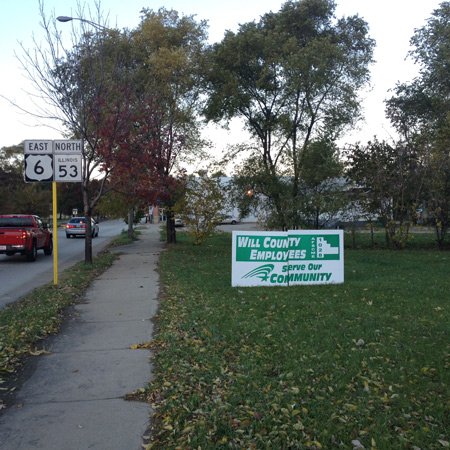 At the request of a federal mediator, Will County officials and negotiators for the county's union employees have agreed to resume negotiations this week.
Will County Executive Larry Walsh released a statement Friday that the County and AFSCME Local 1028 will return to the bargaining table. The two sides are expected to meet again Tuesday, Nov. 5.
The parties last bargaining session on Oct. 22 ended after the county presented AFSCME with, what county officials deemed, was their "best and final" offer. AFSCME did not respond to the offer and no additional bargaining sessions were scheduled at that time.
After receiving word of AFSCME's notice to terminate its Collective Bargaining Agreement, the Federal mediator that has been working with the parties requested that they return to the table as quickly as possible. Both parties have agreed to the request and are working out the details for a session next week.
Walsh expressed his desire that both parties reach a fair resolution on the outstanding issues.
The union informed the county Thursday that it will terminate its existing contract effective Nov. 12, clearing the way for a strike if no agreement is reached.
"County employees are strong and united in seeking fair pay and health care we can afford," AFSCME Local 1028 President Dave Delrose said. "We want to reach a fair agreement at the bargaining table without disruption to the public services we provide. We call on management to return to bargaining prepared to compromise on health care and drop their unreasonable demands."
AFSCME Local 1028 represents more than 1,200 employees in the county court system, health department, highway department, Sunny Hill Nursing Home, county jail, and in the offices of the sheriff, coroner, recorder, assessor, clerk, chief judge, circuit clerk, executive and state's attorney.