Ask Alma
Can I Fall in Love with my Cousin?
Alma Gill | 11/3/2013, midnight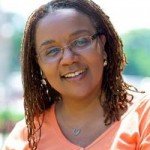 Dear Alma,
I was married for 20 years and have two grown children. I met my husband when he was best friends with a male cousin of mine. After we graduated high school, my cousin left to join the Army. We called and stayed in touch at first, but later the calls were fewer and fewer. Over the years, life took over and time passed; we'd see each other only at a few family gatherings. My husband and I grew apart and are now divorced. My cousin is retired now and living in another state. His wife recently died and I traveled to attend her funeral. Since the funeral, my cousin and I have been talking on the phone, texting and emailing each other, promising to stay in touch and become close like we were before. I don't know why or how, but I have very strong feelings for him. I know he doesn't feel the same way that I do, and I feel terrible about this, but I can't get him off my mind. We understand each other, and he is exactly what I've always looked for in a man. It seems we fit like a puzzle. Can you fall in love with your cousin?
Wanda
Dear Wanda,
Yea, you can. But you can't do anything about it. You're not allowed to act on it…because you're family. He's off limits to you.
Don't get me wrong. I have plenty of fine male cousins. And if you take a poll, I'm sure many of your friends have at least one fine cousin they wished weren't a cousin. It's just not something we admit out loud.
It's easy to misinterpret the connection you feel with your cousin. You grew up together, share history, and I'm sure you both bring a soothing comfort and love to one another. But it's not the kind of love you're speaking of. Put on your big-girl lace panties and snap out of it.
Here's my advice: Allow the thought for one minute, then blow it away like a kiss in the wind. There's a new love out there looking forward to meeting you, and trust me, he ain't your cousin.
Alma
Email questions to: alwaysaskalma@yahoo.com.