Silver Cross offering Free Diabetes Educational Fest
11/5/2013, 10:02 p.m.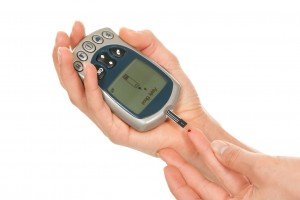 The Silver Cross Diabetes Center will host its annual Fall Diabetes Festival on Saturday, November 9. The free event will be held from 8 a.m. to Noon in the Conference Center at Silver Cross Hospital, Pavilion A, 1890 Silver Cross Blvd., New Lenox. Convenient parking and complimentary shuttle service are available.
"Since 1996, we have helped thousands of diabetics and their family members to live with this chronic disease that if not cared for appropriately, could lead to heart disease, blindness and amputation" says Patsy Harris, R.N., program director for the Silver Cross Diabetes Center. "Holding our annual fall event is just one of the ways we are committed to improving the quality of life for our patients and the residents of the southwest suburbs living with diabetes."
Diabetes information and product booths will open at 8 a.m. and participants can be screened for diabetes, foot problems, eye disease, and high blood pressure. No fasting is required. "Ask the Diabetes Educators" will occur from 8:30 a.m. to 10:30 a.m., where a panel of diabetes experts will be on-hand to answer questions and give helpful advice. Wrapping up the morning, from 10:30 to Noon, Silver Cross chefs and dietitians will share healthy food samples and teach guests how to eat healthy with diabetes.
Raffle prizes and refreshments will be available. Diabetic participants will also receive a gift bag with samples of diabetes-related products. To register to attend, call 1-888-660-HEAL (4325) or visit www.silvercross.org.