Union agrees to meet with county again to avert strike
11/10/2013, 1:51 p.m. | Updated on 11/12/2013, 8:08 a.m.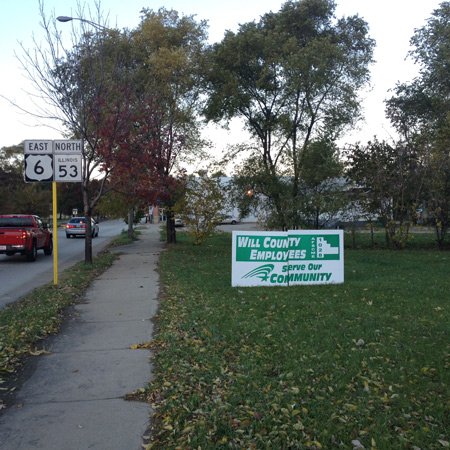 AFSCME Local 1028, the union representing some 1,000 Will County employees who were set to strike this week, has agreed to a federal mediator's request to return to the bargaining table.
In a letter to negotiators for both AFSCME and Will County, Federal Mediation and Conciliation Services commissioner David Born urged the parties to meet this Wednesday and Thursday in an attempt to avert a work stoppage.
The union bargaining committee met Saturday and voted to grant the mediator's request.
"We want to be very clear that our union is willing to be part of any good-faith attempt to reach an agreement," AFSCME local 1028 president Dave Delrose said.
But the union stressed that in order for the renewed negotiations to be productive, management must return to the table with a different approach.
"County negotiators must come to the table fully prepared with the authority to negotiate," Delrose said. "From what we can tell, county executive Larry Walsh has been missing in action, with management's bargaining team taking its direction from a county board committee that rarely meets. You can't conduct negotiations that way. Someone has to actually be in charge."