Heroin Abuse & Education for community
11/13/2013, 11:44 a.m.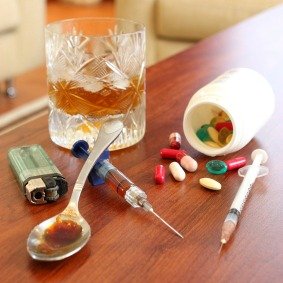 PLAINFIELD —State Senator Jennifer Bertino-Tarrant (D-Shorewood) will be joined by Representative Natalie Manley, Will County Executive Larry Walsh and Will County State's Attorney James Glascow later this month to host a Heroin Abuse & Education Seminar aimed at shedding light on the dramatic increase in heroin use in the south suburbs.
The event will be held from 6:30 to 8:00 p.m. on Wednesday, November 20, 2013 at Creekside Elementary School (13909 S. Budler Rd., Plainfield, IL).
"This Heroin Education Seminar is one of the first steps to addressing the underlying issues with heroin abuse and providing education to parents and teens about how dangerous and harmful this drug can be," Bertino-Tarrant said.
Bertino-Tarrant was recently appointed by Senate President John Cullerton to the Young Adults Heroin Use Task Force, a new committee charged with finding legislative solutions to Illinois' growing teen heroin problem. Representative Manley was also appointed to the task force.
"We must take every step possible to protect our children against this deadly drug," said Manley. "In addition to hearing the facts from experts, we will also brainstorm solutions and establish a dialogue between parents, students, and community leaders about the harmful effects of heroin use and the preventative steps we must take together."
Over the past decade, as heroin has become cheaper and purer, use and death have rapidly spiked in the Chicago suburbs and Downstate – especially use by teenagers and men and women in their early 20s. Heroin overdose deaths in Will County have doubled in the last five years. Even more alarming, the Will County Coroner suggests that nearly one Will County resident per week died from a heroin overdose in 2012.
Senator Bertino-Tarrant encourages parents and students to attend the free seminar together.
"We encourage anyone who is concerned about heroin use in our community to join us to learn about the warning signs of abuse as well as important prevention strategies to combat this horrible epidemic," Bertino-Tarrant said.