Small changes can reduce your risk for Diabetes
11/13/2013, 11:56 a.m.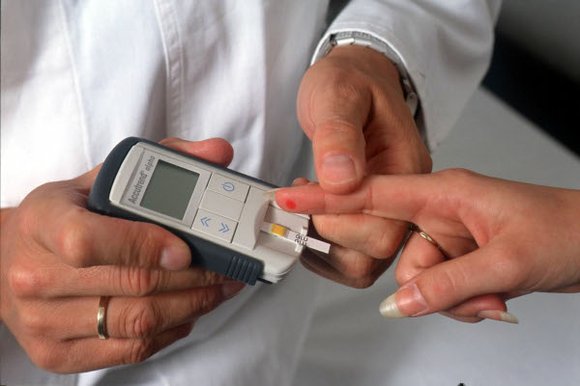 According to the American Diabetes Association, 25.8 million children and adults in the United States—8.3% of the population—have diabetes. Diabetes is a silent disease that occurs when there is too much sugar in the bloodstream, and if left untreated can harm your eyes, heart, nerves and kidneys. To avoid becoming another diabetic statistic, it is vital to follow a healthy lifestyle by choosing healthy foods, making wholesome meals, and being active 30 minutes a day. But implementing all these steps can be overwhelming, especially if you need to make a lot of changes to live healthier. However, the good news is that making just a few small changes can have a huge impact on your health.
"Making changes one step at a time enables you the best chance to attain and stay at a healthy weight and prevent diabetes," said Dr. Priya Shastri, family practice physician. "Since your chances for acquiring diabetes increases with age, weight gain, high blood pressure, high cholesterol and if you are a smoker, it is important to not wait to make healthier choices," said Dr. Shastri.
The American Diabetes Association offers the following steps to successfully live a healthier life and reduce the risk of getting diabetes:
Step one: Accept that you have habits you need to change. Stop living in denial.
Step two: Are you ready and able to change? In order to successfully change, it must be important to you.
Step three: What current eating and activity habits are you ready and able to change? Try to keep honest food records for a few days to get a true picture of what you eat. Pick some changes that you want to do the most, and that will make the biggest impact. For example, maybe you eat cookies every night while you watch TV. Can you switch to a healthier snack like fruit? And can you take a 15-minute break from the TV and go for a walk?
Some realistic examples of goals include:
Eating: For the next month (how long), four days each week (how often) eat two pieces of fruit a day — one at breakfast and one as an afternoon snack. (realistic and specific).

Physical Activity: For the next month (how long), four days each week (how often) take a 20-minute walk after lunch (realistic and specific).
Final Step: Ask yourself these questions: Did you succeed? Did you set your sights too high? Did something happen in your life to keep you from being successful? Making a change for two weeks or a month does not mean that it will stick for life. It's so easy to slip back to your old ways. Practice the new habits faithfully.
Future Steps: Choose some new goals to work on; and over time you'll be eating healthier, more active; and at a healthier weight. Plus you'll also be reducing your risk of getting diabetes.