Union strike gets underway in Will County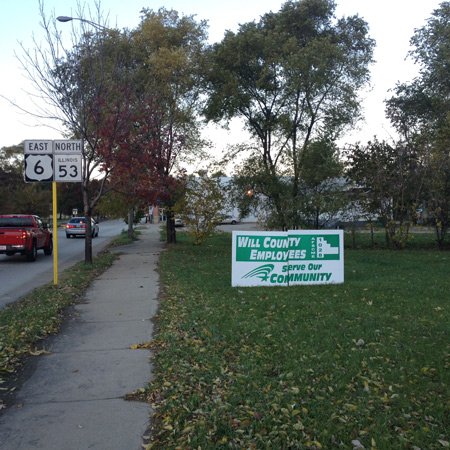 According to union leaders, more than 1,000 union employees of Will County are prepared to strike Monday morning to achieve a fair union contract.
It's too early to tell how much the strike will impact services to Will County taxpayers. That depends on how many actually decide to walk the picket lines and for how long the strike goes on.
Their union, AFSCME Local 1028, maintains everything possible has been done to avert a strike, but "county executive Larry Walsh and the county board have refused to compromise."
Meanwhile, Walsh is assuring residents that Will County government was open for business and ready to serve their needs despite a strike by the County's union workforce represented by AFSCME Local 1028.

Walsh said he and the Will County Board have been working for more than 15 months to avert a work stoppage by the union, but could not reach an agreement.
"I have said throughout these negotiations that a strike is not good for anyone; no one wins with a strike," Walsh said.
"I was very disappointed to learn that AFSCME employees who claimed they too wanted to avoid a strike wore red stickers throughout all of our recent negotiation sessions that proudly proclaimed their readiness to strike. I had hoped they would have spent their time and energy on bringing a more realistic proposal on health care and wages to the bargaining table."
Employees are set to picket at more than 20 worksites throughout Will County starting early Monday.
These include the health department, 501 Ella Ave., Sunny Hill Nursing Home, 421 Doris Ave, the courthouse, 14 W. Jefferson St., and a number of other sites.
"County workers want the same thing every working person wants, fair pay and health care we can afford," AFSCME Local 1028 president Dave Delrose said.
County management, Delrose, added is trying to force county employees to pay sharply higher costs for health insurance – twice what they now pay, with the lowest-paid employees saddled with the largest percentage hikes under the county's plan.
Those costs, Delrose said, are unaffordable for county employees, 40 percent of who earn less than $30,000 a year.
Walsh said Saturday morning that he would contact the mediator and ask to return to negotiations Sunday, but the union received no communication from the mediator, according to Delrose.
"Our union did everything possible to avoid this strike, but county politicians have failed to meet us halfway," Delrose said. "Striking is tough for us personally and will disrupt the services we provide, but there comes a time when everyone has to stand up for what's right. We ask the public's continued support."
The union is asking Will County residents to sign a petition supporting county workers at
www.afscme31.org/willcounty.