Don't let a Home Fire Gobble up Your Thanksgiving Plans
11/20/2013, 6:49 p.m.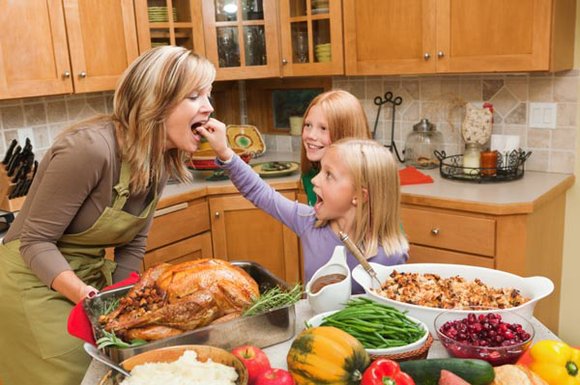 Thanksgiving is the leading day of the year for home fires involving cooking equipment.
Even with the best plans, accidents can still happen.
"For a superficial burn, cool the area by running it under cold water until the heat eases and then loosely cover the burn with a sterile dressing," explains Dr. Heather Taras, emergency medicine physician at the Silver Cross Free-Standing Emergency Care Center located at 143rd St. and Bell Rd in Homer Glen. "And for more severe burns, get to an Emergency Room immediately to seek the correct burn treatment to avoid infection and scarring."
To help prevent home fires this Thanksgiving, the NFPA suggests these following tips:
Stay in the kitchen when you are cooking on the stovetop so you can keep an eye on the food.

Stay in the home when cooking your turkey and check on it frequently.

Keep children away from the stove. The stove will be hot and kids should stay 3 feet away.

Make sure kids stay away from hot food and liquids. The steam or splash from vegetables, gravy or coffee could cause serious burns.

Keep the floor clear so you don't trip over kids, toys, pocketbooks or bags.

Keep knives out of the reach of children.

Be sure electric cords from an electric knife, coffee maker, plate warmer or mixer are not dangling off the counter within easy reach of a child.

Keep matches and utility lighters out of the reach of children — up high in a locked cabinet.

Never leave children alone in room with a lit a candle.

Make sure your smoke alarms are working. Test them by pushing the test button.

Have activities that keep kids out of the kitchen during this busy time. Games, puzzles or books can keep them busy. Kids can get involved in Thanksgiving preparations with recipes that can be done outside the kitchen.

And be prepared to protect yourself from a fire by keeping a fire extinguisher in the kitchen in case of emergency and know how to use it. Read the directions carefully before an actual emergency occurs.