Lockport taxpayers off the hook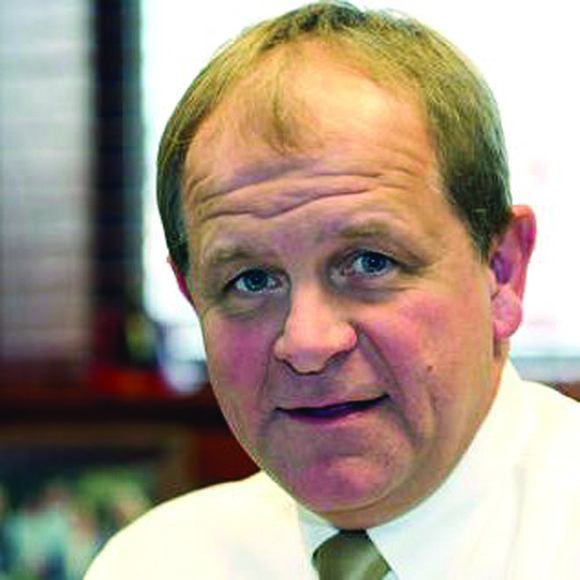 The former administrator for the Lockport Township Fire Protection District embroiled in a legal battle before the district's pension board will now have to pay his own attorney fees.
The district's board of trustees on Nov. 13 voted 4-1 not to pay the most recent legal bill totaling more than $4,000 for former district administrator Robert Cronholm, who resigned earlier this past summer. Board President James Pelc cast the sole dissenting vote. Voting in favor of the move to not pay the bill were Trustees Henry Meader, David Palya, Paul Siegel and Gordon McCluskey.
"This case has cost the district's taxpayers more than $100,000 and it's not done yet. It's all based on the greed of one person," Siegel told The Times Weekly.
Cronholm is the subject of a case before the district's pension board, which had previously been before the appellate court, and centered on whether Cronholm was collecting a pension after retiring as fire chief only to become administrator and collect a salary on top of the pension when in fact he was performing the same duties. The board has to decide whether Cronholm should have been collecting a $90,000 annual pension for a six-month period from late 2009 to early 2010 after when he was serving as the district's administrator and being paid an annual salary of more than $140,000, plus benefits.
The Illinois Appellate Court ruled in late December 2012 that the fire protection district's Pension Board should hold a hearing to decide whether in fact Cronholm did re-enter the fire service by taking the administrator job after retiring as fire chief.
Cronholm abruptly resigned his administrator position in late July.
Fire Chief David Skoryi gave testimony related to Cronholm's resignation, but that testimony has not been made public.
Fire Protection District Lt. Todd Randich, who is vice president of the International Association of Fire Fighter's Union Local 1544 and a plaintiff in the case against Cronholm, has told The Times Weekly he did not understand why Cronholm would just walk away from such a high paying position with the district.
The district has not replaced Cronholm and, according to Siegel, has no plans to fill the position. Those duties are now being handled by Skoryi and other fire district staff members.
The case before the pension board is expected to resume in January. Cronholm's father, Richard Cronholm, a former Lockport Fire Protection District trustee, is a member of the district's pension board.

The Lockport Township Fire Protection District serves about 65,000 residents in Lockport, Crest Hill, and portions of Romeoville and New Lenox, as well as parts of DuPage, Homer, Joliet, Plainfield, Troy and New Lenox Townships.
Rex Robinson can be reached at thetimesweekly.com.