Mariano's interested in purchasing Shorewood Dominick's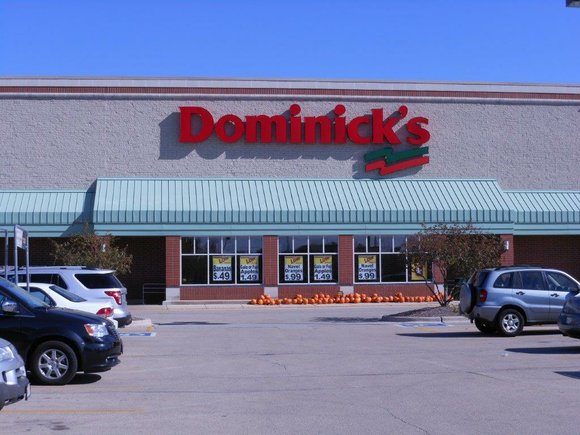 Mariano's, an upscale grocery chain based in Milwaukee has reportedly shown interest in the Shorewood Dominick's location.
According to village administrator Roger Barrowman, representatives from the chain, founded by former Dominick's chief Bob Mariano, have taken two tours of the location at the corner of Black Road and Route 59.
Though no official word or offer has come through, Barrowman said he sees the visits as a good sign of the grocer's interest in the store location. He cited the store's premium locale near a high traffic route and close to other shopping as features that would attract a new tenant to the corner.
Parent company Safeway announced the closing of all 72 of its Dominick's Store locations throughout the Chicago land area, including the Shorewood store, on October 10.
At the time, the company announced that it would look for buyers for its existing stores. Those that aren't sold by year's end will be closed.
The news of the closing means the potential loss of the Shorewood store, 950 Brookforest.

Near the corner of Route 59 and Black Road, the store opened in 2001 and kick started retail development of the area including a Home Depot and Target store.
Shorewood Community Development Director Karen James couldn't confirm that the visits from Mariano's took place but said that letters were sent to the mayors in towns with Dominick's locations notifying them of either the intention to sell or close the locations. James said that the Shorewood location was not on the list to be closed but that she had no other information about the results of the bidding process for the Shorewood store which is managed by Regency Centers.
"It's a waiting game," said James who said she was positive the location would not be vacant long.
"It's a great location," she continued.
James Hyland, a spokesperson for Roundy's Supermarkets, corporate parent of Mariano's, couldn't confirm the chain's interest in the Shorewood location but released an investor statement indicating that the chain was in the process of looking at several locations throughout the Chicago suburbs.
"We are reviewing those stores and are in the process of determining, which stores could fit our strategic plan for Chicago, based on our existing network of stores and our current expansion plans for Mariano's," it read.
Contact me with Plainfield and Shorewood area news at bralst1@gmail.com news@thetimesweekly.com or on Twitter @BrockAStein.