Public discussion on heroin epidemic solutions tonight in Plainfield
11/20/2013, 8:05 a.m.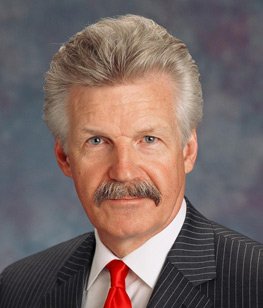 State Rep. Natalie Manley, State Sen. Jennifer Bertino-Tarrant, Will County Executive Larry Walsh and Will County State's Attorney James Glasgow invite parents and students to a community forum on the dangers of heroin use from 6:30 to 8:30 p.m. tonight at Creekside Elementary School, 13909 South Budler Road in Plainfield.
"We must take every step possible to protect our children against this deadly drug," said Manley. "In addition to hearing the facts from experts, we will also brainstorm solutions and establish a dialogue between parents, students, and community leaders about the harmful effects of heroin use and the preventative steps we must take together."
Manley and Bertino-Tarrant were recently appointed to Illinois' newly formed Young Adult Heroin Task Force to study the problem as it relates to teenagers and suggest programs and strategies for high schools to implement. Nearly one person died in Will County from a heroin overdose every week in 2012, according to the Will County Coroner's Office.
"Heroin continues to have devastating effects on families across our county," Walsh said. "We must teach our children why this drug is so deadly. The best way to fight this epidemic is to educate our children and parents about the dangers of heroin. "
Glasgow said it is imperative that parents understand the harmful effects of this addictive drug, especially as its popularity grows among young people.
"I am pleased to work with Rep. Manley, Sen. Bertino-Tarrant and County Executive Walsh to put important information into the hands of parents and students in Will County," Glasgow said.
The presentation will feature important prevention strategies and discuss how to spot the signals that a loved one or friend has become addicted to heroin. In addition, the forum will include first-hand accounts of how heroin use controls every aspect of an addict's life. There will also be a discussion about the myths and realities surrounding reports of "Krocodil" in our region.
"It is important to share information of this harmful and deadly drug to as many people as possible," said Bertino-Tarrant. "I hope to continue the message to ensure this area recognizes the impact it has on our very own community."
For more information, please contact Manley's full-time constituent service office at (815) 725-2741 or email repmanley@gmail.com.