Gospel musical
10/2/2013, 8:19 p.m.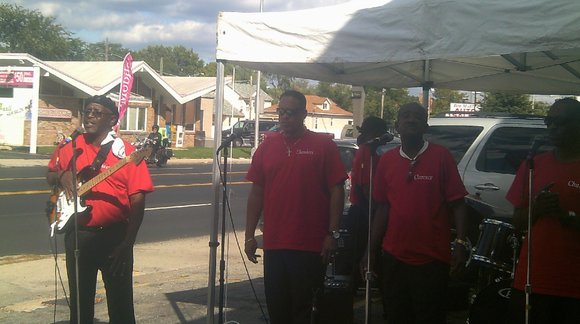 The Second Annual Gospel Musical was held recently at Touching Lives /Igniting The Fire Ministry, 824 W. Jefferson street in Joliet. The event was hosted by Prophetess Ora Holloway and Prophetess Suzette Williams. The day began with a prayer from Evangelist Linda Temple of Love And Faith Ministry admonishing the audience to pray for the community and youth. Several people from the community came out to hear uplifting and inspiring music that featured the gospel duo, Elder Steve Evans and Minister David Range, known as the Ekklesia. They sang from their CD "Believe" and a song from their 2nd CD "War Cry." Also featured was "Will Terry and the Sounds of Joy.
The event was presented to raise funds for the ministries "Thanksgiving and Christmas Holiday Box program. Organizations/individuals are invited to donate un-perishable goods by calling 815-573-6826.