Joliet housing authority board approves five-year contract with Simelton
Rex Robinson | 10/7/2013, 8:39 a.m. | Updated on 10/10/2013, 8:51 p.m.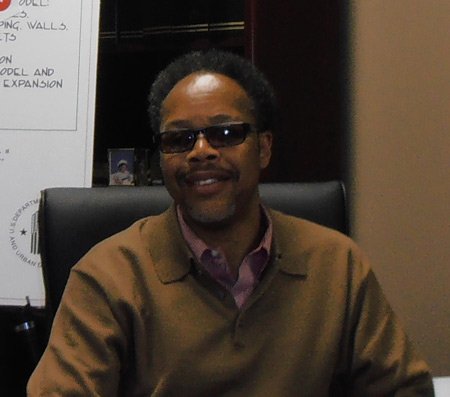 Michael Simelton has been named CEO for the Housing Authority of Joliet for about 16 months and on Wednesday his position became permanent, at least for the next five years.
The board of directors for the HAJ voted Oct. 9 on a resolution on the execution of a five-year employment agreement between the Housing Authority of Joliet and Simelton.
Simelton has served as interim CEO after he replaced Henry Morris, who was fired in June 2012.
Simelton was offered the position late last month after the board conducted a nationwide search for candidates.
Also, this week the HAJ board approved a contract with Wermer, Rogers, Doran & Ruzon, LLC to perform investigative accounting services of HAJ financial records for the period August 1, 2011 through August 6, 2013.
It was during that period that Charlene Potts had served as the CFO for the housing authority. Potts was arrested in August for allegedly taking part in an embezzling scheme at at the Chicago Housing Authority in 2005 and 2008.