Naming a street after someone just got tougher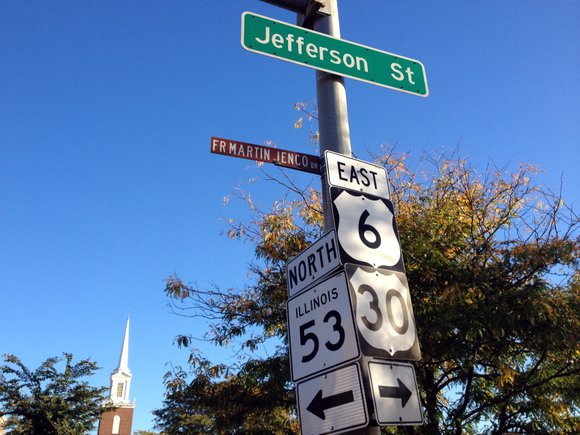 Getting a street named in honor of someone in Joliet will now take a bit more leg work under a new city ordinance.
The City Council voted unanimously Tuesday on the ordinance that requires a fee and signatures from residents to get an honorary street name for someone.
Under the previous program, there were seven criteria for an honoring someone with a street name in Joliet. The person being honored had to be known to be of good moral character; responsible for improving or promoting Joliet; responsible for an accomplishment of local, regional, national or international significance; generally thought of as a good community role model; never convicted of a felony; worked tirelessly for the benefit of the less fortunate of the community; and exceptional involvement in church, school, service club, or other organizations which made Joliet a better place.
However, the Joliet Land Use & Legislative Committee directed the city's administrative staff to research standards set by other cities to develop a more objective honorary street naming program.
They found that the American Planning Association provided a list of municipalities with active honorary street naming programs. Most of these programs had established selection criteria, required a fee to create and install the sign and had defined procedures to be followed for approving an honorary street name designation.
The main differences between the new rules for honorary street names and what was previously on the books in Joliet is the city is now requiring a $120 fee and signatures with the approval from more than half of the people who live along the street to receive the honorary street name designation.
Up until about two years ago, the city would get a request for an honorary street name about once every two or three years, according to Jim Haller, Joliet's director of community and economic development.
"Then a couple of years ago, we had eight request over the course of two or three months," Haller said. "The problem was it came at a time when we didn't have the financial resources to have the signs produced."
Adding the fee and the requirement of the signatures, Haller said, puts the responsibility for getting the honorary street name designations on those who are requesting them.
Contact Rex Robinson at (708) 254-1539 or rex@thetimesweekly.com.