Tigers Show Up In Loss
10/9/2013, 2:11 p.m.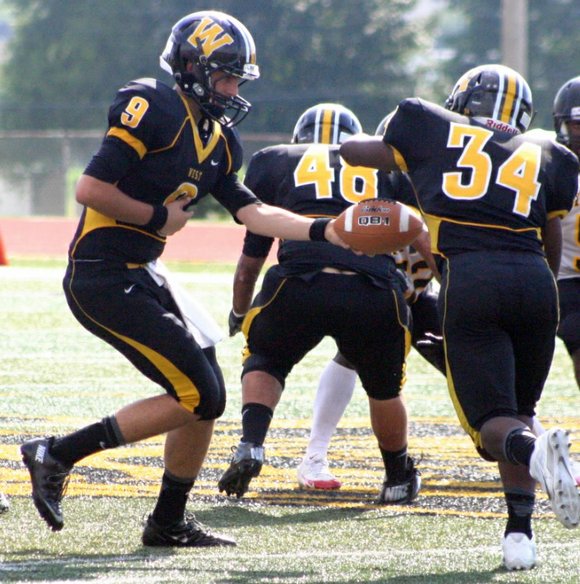 The Joliet West Tiger football team has been right on the edge of success for the past few seasons and while Saturday's home game resulted in a loss to the 2012 7A state runner up Lincoln Way East, they made a statement in their 35-28 loss.
The Tigers (2-4) have yet to beat the Griffins (5-1) but you wouldn't have know that by looking at the halftime score when the teams were knotted up at 14 apiece and the bewildered East coaching staff trotted to the end zone to regroup for an unsure second half.
The Tigers kept the pressure on taking a 21-14 lead after senior tailback Jordan Brown scored on a 2 yard plundge. Brown was unstoppable against one of the leagues best defensive units in East. The West running back finished the game using 20 carries to rack up 130 yards and 3 touchdowns in the loss.
The Griffins took control scoring three unanswered touchdowns until Joliet came roaring back in the fourth quarter to draw within seven points after a 22-yard Brown scoring run and had a chance late in the game to go for the win driving to the East 25 yard line before turning the ball over on downs with less than a minute to play.
While the game will show in the stats as a loss, the Tigers can hardly be considered losers. With three games to play, we are predicting the Tigers will run the table and earn 5 wins which leaves them in the hunt for an "at large" playoff birth depending on their playoff points calculated at seasons end.
Next up for West is a trip to 3-3 Stagg Friday night, game time is scheduled for 7pm.