Communities benefit from collections of unpaid fines, fees
10/23/2013, 7:16 a.m.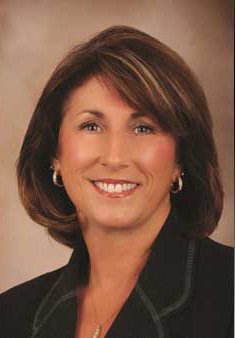 Will County Circuit Clerk Pamela J. McGuire announced Monday her office has reached another benchmark in collections by reaching $16 million dollars.

"Since joining efforts with State's Attorney Jim Glasgow and Will County Executive Larry Walsh in November of 2006, the Circuit Clerk's Office has made it a priority to recoup unpaid fines and fees from defendants who have not paid. I would like to thank them for their continued support. These monies are returned to the municipalities and law enforcement agencies and are used for the citizens of those communities," McGuire said.
The Circuit Clerk's Office joined forces with the law firm Harris & Harris in May of 2007 to collect these unpaid balances. Since then, McGuire's office has returned more than $6 million dollars to Will County and several millions of dollars to the municipalities, $1,516.826.58 has been paid to the City of Joliet, $494,684.32 to the Village of Bolingbrook, $307,421.27 to the Village of Plainfield and $385,727.31 to the Village of Romeoville.
"Eighty percent of the funds collected have been through my office, something we are very proud of. I continue to urge the public, to pay their debts now to avoid future collection efforts and the additional 30 percent collection fee" McGuire said.
Payments can be made Monday through Friday 8:30 am to 4:30 pm at the Circuit Clerk's Office at 14 W. Jefferson Street, 2nd floor, Joliet or on their website at www.willcountycircuitcourt.com by selecting "On-line Payments" or by calling (888) 604-7888.

"If an individual wants to check for an outstanding balance or review their records on our public access terminals they can visit one of the three Circuit Clerk locations: Will County Courthouse 14 W. Jefferson Street, 2nd Floor, Joliet; River Valley Juvenile Justice Center, 3210 W. McDonough Street, 2nd Floor, Joliet; or Will County Court Annex Building, 57 N. Ottawa Street, 2nd Floor, or access 'On-Line Lookup' from our website," McGuire said.