Plainfield named to federal registry of historic places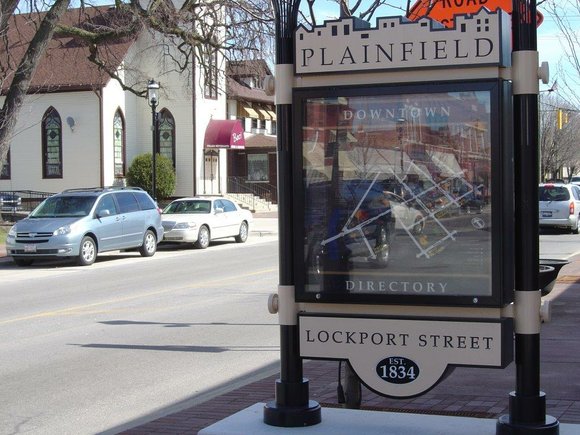 Plainfield officials have approved a plan to move the downtown one step closer to historic designation status.
Trustees have approved the architecture firm of Douglas A. Gilbert to prepare a national register nomination form for the area along the village's Lockport Street downtown area.
Last fall, the village received a $15,500 grant from the Illinois Historic Preservation Agency (IHPA) to pay for costs associated with the application process which will cover 70%.
The village approved the historic downtown in September 2011 which contains approximately 65 parcels between Route 59 and James Street along Lockport Street.
Under the national historic register designation, businesses in the historic district will qualify for 20% federal tax credits for exterior renovations according to village documents.
The village requested proposals from 12 preservationists earlier this year, and interviewed three applicants, ultimately accepting the proposal from Gilbert Architecture for $10,920.
Proponents of the historic downtown status say that the designation will lure travelers to the area to visit shops along Lockport Street.
The village took a vote among business owners in May 2011, which won approval with a narrow margin of 28 in favor to 21 opposed to the change in status.
Opponents point to an added layer of oversight to the approval process for business owners seeking to make changes to the outside of their buildings. Owners would be free to make renovations to the interiors that don't fit historic guidelines. The village does currently offer façade grants for businesses to make improvements to the fronts of their shops and in the newly created historic district buildings would qualify for federal rehabilitation tax credits in addition to help from the state in the form of consultants, and free architectural services.
To help spruce up the downtown, trustees also approved an ordinance to purchase the former Baci Restaurant at 24018 W. Lockport Street, which sits prominently along the village's downtown strip west of Route 59. The former restaurant and church, will be purchased with TIF funds for $125,000.
A leaky roof and mold problem will be fixed by the village before the property goes back on the market.
The 5500 square foot building was originally listed for $800,000 and is currently listed for $319,000 by Milco Investments.
The restaurant has been closed since 2010, and had been a downtown dining destination for more than 20 years before succumbing to the shaky economy.
Contact me with Plainfield and Shorewood area news at bralst1@gmail.com, or
on Twitter @brockastein.