Senator McGuire hosts foreclosure prevention event
10/23/2013, 4:24 p.m.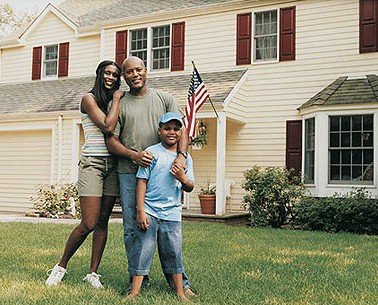 ROMEOVILLE - Will and Kendall counties were hit hard by foreclosures when the housing boom came crashing down. In fact, the number of foreclosed homes puts these two counties in the top three in the state for foreclosures.
That is why State Senator Pat McGuire says he continues to bring Illinois' Mortgage Relief Project to the area every year.
"Experience shows that when homeowners faced with foreclosure meet face to face with their lenders and foreclosure-prevention experts, good things can happen," McGuire said. "Our Oct. 26 event is designed to take the fear and frustration out of the process."
McGuire will be teaming up with Senator Jennifer Bertino-Tarrant as well as Representatives Tom Cross, Natalie Manley, Emily McAsey and Larry Walsh Jr. to host the fifth foreclosure prevention event of this kind in Will County. The foreclosure prevention event will be held from 9 a.m. to 1 p.m. on Oct. 26 at Lewis University in the Academic Building (One University Pkwy, Romeoville).
Nearly 1,000 families in the Will County area have been helped by the Mortgage Relief Project since it began its work in 2009. The Oct. 26 event will mark the 45th Mortgage Relief event in Illinois.
"The problems facing homeowners are not unique to Will County. However, these workshops should improve the odds that families in our state can stay in their homes," said acting IDFPR Secretary Manuel Flores.
MRP is a part of the Illinois Foreclosure Prevention Network and is dedicated to providing information and resources that can help homeowners take advantage of programs to lower their mortgages, avoid foreclosure and keep their homes. Homeowners meet with lenders, HUD-approved housing counselors from the Will County Center for Community Concerns and the Community Service Council of Northern Will County, and specialists from the offices of Governor Pat Quinn and Attorney General Lisa Madigan. They received hand-tailored advice about mortgage modification and foreclosure.
Homeowners interested in attending the Oct. 26 event should bring the following paperwork to make the most of the counseling:
Mortgage statement

2010 and 2011 W-2 and tax return with all schedules

Copy of rental agreement, if necessary

Two months of most recent paystubs

Budget of household expenses

Documentation of other income

Two months of most recent bank statements

Recent utility bill

Profit/Loss Statement, if self-employed (last 6 months)
Registration is suggested but not required. To register for the event or for more information please call toll-free at 1-800-532-8785 or visit www.idfpr.com.