County's union local files unfair labor practices
10/30/2013, 7:28 a.m.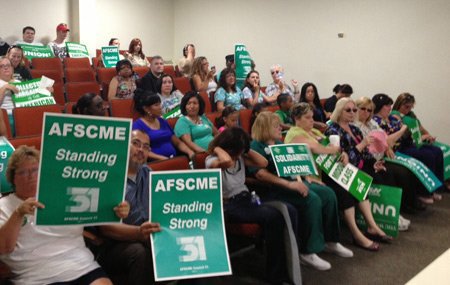 Will County Executive Larry Walsh recently issued a letter to county employees letting them know their options should they decide to strike.
That prompted union leaders from AFSCME Local 1028 to file charges with the Illinois Labor Relations Board, claiming Walsh "threatened to fire workers who exercise their legal right to strike and to revoke their health coverage."
The union is charging that Walsh's actions are threats and violations of state labor law under the Illinois Public Labor Relations Act.
Union representatives are asking the board to investigate Walsh and the county's actions. They also want the board to order Walsh to rescind the letter, post notices acknowledging his "illegal threats" in county worksites and "return to the bargaining table."
According to Union President Dave Delrose, Walsh's letter was a "transparent attempt to scare and intimidate" workers "by threatening to illegally fire employees in retaliation for exercising their legal right to strike.
"The citizens of Will County are ill-served by your attempt to provoke a strike," Delrose told Walsh. "Rather than intimidate AFSCME Local 1028 members ... you would be better advised to direct the county's negotiators to return to the bargaining table to reach a fair and equitable settlement."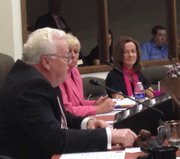 In the letter dated Oct. 24, Walsh stated that in the last bargaining session for the executive contract, the bargaining committee received the county's "best and final proposal… We value all of our employees and firmly believe that our proposal is more than fair in achieving a balance between wages and benefits to provide a total compensation package that meets the needs of our diverse workforce and the citizens of the County."
Walsh further stated the county is "strongly opposed to this potential strike." He further advised that should employees decide to strike they would not be eligible for unemployment compensation and could be temporarily replaced with a new worker and, in some cases, could lose their jobs forever if a permanent replacement is hired to do their job.
"We are hopeful that this will not be necessary," Walsh said in the letter. "However, the County government has an obligation to its citizens to do whatever we legally can to continue to provide core and essential services."
Employees who strike, Walsh added, would not be eligible to remain on the county's group health plan, but would be eligible for COBRA coverage which is currently $1,938.71 per month for family PPO coverage.
Health insurance is a sticking point in the negotiations, and Delrose said the county is "trying to force workers to swallow unaffordable new costs for their health insurance totaling some $3.3 million. County employees – many of who earn $35,000 a year or less-want to keep health care affordable. Union members are also seeking their first cost-of-living pay increase in four years."