Illinois teens can enjoy new youth hunting season
10/30/2013, 5:32 p.m.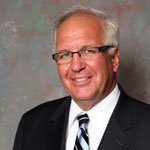 State Senator Pat McGuire (D – Crest Hill) joined fellow Democratic Senator Andy Manar, of Staunton, in a push for new Youth Hunting License in time for the spring turkey season.
"Hunting has a rich history in Illinois which should be promoted," said Senator McGuire, who recently passed wildlife legislation to prevent hunters from poaching illegal wildlife. "This plan will create a special season for young hunters and ensure that they are kept safe while they learn the sport."
The new Youth Hunting License would be similar to junior hunting permits that are already in effect in neighboring states. The provision would allow teen hunters to join licensed family members without the cost of a pricey hunter's education course.
Instead of the course, teens would only pay $7 for the new hunting license and may even be able to cash in on the new law in time for the 2014 youth turkey season (March 29-30).
The Illinois Department of Resources supports this measure. The license would be the first step for young hunters to enjoy their favorite pastime in the spring. IDNR requires all hunters to apply for different permits and licenses for various hunting activities and seasons.
The proposal passed the Senate recently and now heads to the House for further consideration.