Kam's Kapsules: Weekly Previews That Make Choosing a Film Fun
For movies opening November 1, 2013
Kam Williams | 10/30/2013, 6:01 p.m.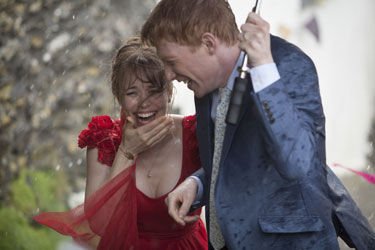 Forced March (Unrated) Re-release of 1989 drama, set in Hungary, about an actor (Chris Sarandon) shooting a film in Budapest who finds himself forced to face the horrors of the Holocaust while playing a poet who perished in a death camp. With Josef Sommer, John Seitz and Renee Soutendijk.

Mr. Morgan's Last Love (Unrated) Adaptation of Francoise Dornier's romance novel, set in Paris, about a suicidal American widower (Michael Caine) who gets a new lease on life when he falls head-over-heels for a young French woman (Clemence Poesy). Featuring Gillian Anderson, Justin Kirk and Jane Alexander.
(In English and French with subtitles)
Mr. Nobody (R for nudity, sexuality, violent images and brief profanity)
Flashback fantasy, set in 2092, revolving around the reflections of an 118 year-old man (Jared Leto) who had been forced at 9 to pick which of his divorcing parents (Rhys Ifans and Natasha Little) would get custody of him. Support cast includes Toby Regbo, Juno Temple, Sarah Polley and Diane Kruger.
The Pervert's Guide to Ideology (Unrated) Sequel to The Pervert's Guide to Cinema finds filmmaker Sophie Fiennes and philosopher Slavoj Zizek now exploring how movies tend to reinforce the status quo.
Running from Crazy (Unrated) Mariel Hemingway is the focus of this documentary about her struggle to understand her family history marked by mental illness and 7 suicides. Featuring archival footage of her late sister Margaux and other relatives.
Sal (Unrated) James Franco wrote, directed and plays the title character in this biopic revisiting the final hours in the life of teen idol-turned-openly gay actor Sal Mineo (1939-1976). With Val Lauren, Jim Parrack and Stacey Miller.
Skinwalker Ranch (R for profanity and violence) Fact-based horror flick revisiting the events surrounding the mysterious disappearance of a cattle rancher's (Jon Gries) 10 year-old son (Nash Lucas). With Taylor Bateman, Steve Berg and Michael Black.
Sweet Dreams (Unrated) Rwandan reconciliation documentary about a remarkable, all-female drumming troupe comprised of both Tutsi and Hutu survivors of the country's 1994 genocide. (In Kinyarwanda with subtitles)