Crest Hill man wins Illinois lottery
By Rex Robinson | 9/4/2013, 8:12 a.m.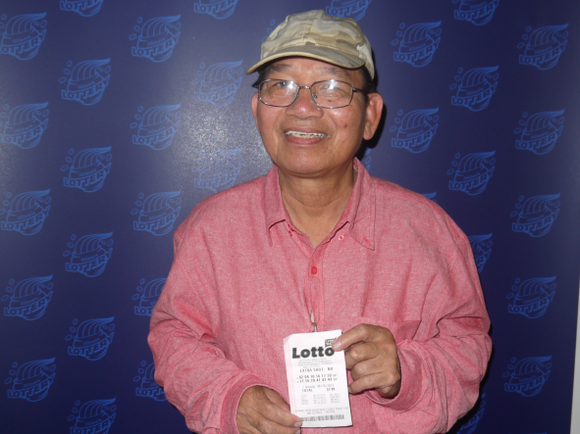 A Crest Hill man bought a winning lottery ticket at a Speedway gas station in Joliet.
Xuan Ngo Thu bought the winning ticket that paid him $5.7 million at the Speedway at 1621 W. Jefferson St., Illinois Lottery Officials said.
Thu said he was an occasional lottery player who would buy $1 quick picks when he filled his car with gas.
"Since 1992 I've been playing the lottery when I visit the gas station. It became such a routine I never expected to actually win," Thu said in a press release. "From the moment I was told I became a millionaire I didn't sleep for four days!"
Thu matched all six numbers (11- 15 - 29 - 41 - 42 – 43) to win the $5.7million jackpot prize and became the first winner on Lotto's new Thursday drawing day.
Thu bought his winning ticket at Speedway in Joliet on August 15, the same day as the big Lotto drawing, but he didn't check the ticket until the next day at another gas station. He had just filled his gas tank when Thu decided to go into the store and ask the clerk to check his ticket.

"I asked the clerk to tell me what the message 'file a claim' meant and he said I won something big!" When Thu got home his nerves didn't allow him to confirm the numbers so his daughter did. "Dad, you hit the jackpot... and you are the only winner!" she said.
Thu plans to share the winnings with his wife, son, and daughter, donate to the Hope & Healing charity, and possibly travel to their native country of Vietnam. Thu has dedicated his twenty year life in Illinois to providing for his family working in the beauty industry. "I've always wanted to take my family to Vietnam and now we can all go together."
The owner of the Speedway in Joliet will receive a $57,000 bonus, equal to 1 percent of the prize amount, for selling the winning ticket. Thu chose to take his prize as a one-time cash option equal to $3,906,785. He will receive $2,734,749 after required state and federal withholding.