Veterans need to make sure they get coverage they deserve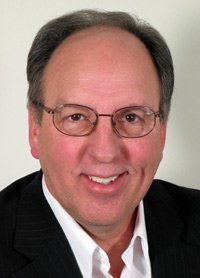 Starting Oct. 1, enrollment will begin for uninsured individuals, according to the Affordable Care Act. Even at this late date there remains a substantial amount of confusion and apprehension about the impact it will have on individuals currently without health insurance. In fact, the State of Illinois has yet to release to the public exactly what the premium rates for coverage will be when enrollment begins. The insurance companies have released the rate information to the State but the State has not made them public to the very individuals who will pay them.
There is one group of individuals who are eligible to take advantage of a medical care system that is rated among the best in the United States and it will not have any premium cost to eligible enrollees. The Veterans Affairs Health Care system is available to all honorably discharged veterans. Let me repeat that: the Veterans Affairs Health Care system is available to All honorably discharged veterans. Most veterans are not enrolled in the VA system.
As of 2012 there are 22.3 million living veterans and only 8.8 million are enrolled in VA health care. A total of 5.7 million veterans have actually used the VA medical services available to them. There are also 1.3 million veterans who are uninsured. The Affordable Care Act requires all U.S. citizens to have health insurance or pay a penalty when taxes are filed. This requirement includes veterans who are not a part of the VA health care system. The answer for veterans is to enroll in the VA system. The payment is service to your country and that has already been achieved by the veteran.
Enrollment in the VA system is all that is required to meet the mandate of the ACA. The penalty for being uninsured in 2014 is 1 percent of your taxable income. For example if your taxable income is $40,000 a year your tax penalty will be $400. The penalty will increase each year. The 2015 penalty will be 2 percent and in 2016 it will rise to 2.5 percent of taxable income.
Veterans of the Vietnam era started turning 65 about three years ago and most will turn 65 over the next seven to 10 years. Veterans who turn 65 still must enroll in Medicare parts A & B even if they are enrolled in the VA healthcare system. Unless they are exempt anyone who does not enroll in Medicare when they are eligible will possibly pay a penalty if they decide at a later date to enroll in Medicare. That includes veterans. The penalty can be stiff. The penalty is 10 percent of the current Part B premium.
If a veteran delays enrolling in Medicare for five years because he is in the

VA system it could add an additional $52.45 to the Part B premium each
month for the rest of his or her life. Veterans who are in rural areas may not be close to a VA healthcare facility. Medicare may be a better alternative.