Law enforcement artwork on display at Lewis University
9/17/2013, 8:56 a.m.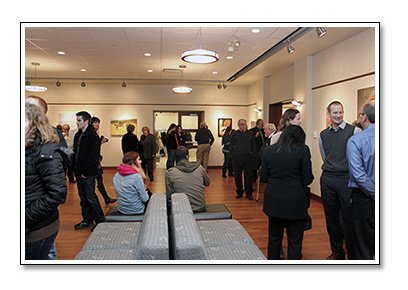 "Tools of the Trade: A Resident's View of Law Enforcement" by Lindsay Olson is currently on display in the Art Gallery, located at the Lewis University's Main Campus in Romeoville.
The exhibit will be on display from 9 a.m. to 9 p.m. on weekdays and 9 a.m. to 5 p.m. on weekends until Sept 26.
As the Artist in Residence at the Oak Park Police Department from 2008 to 2012, Lindsay Olson created conceptual drawings based on the challenges and tools of law enforcement from a citizen's perspective.
The purpose of the work is to understand the challenges faced every day by law enforcement professionals and to create work in support of our everyday heroes.
Olson wanted to share the drawings with communities so citizens can understand these hard working professionals and support their mission to serve and protect.
More information about the Art Gallery and exhibit is available by contacting Natalie Swain, Art Gallery coordinator, at swainna@lewisu.edu.