West Nile problem continues to worsen in Will County
9/18/2013, 4:39 p.m.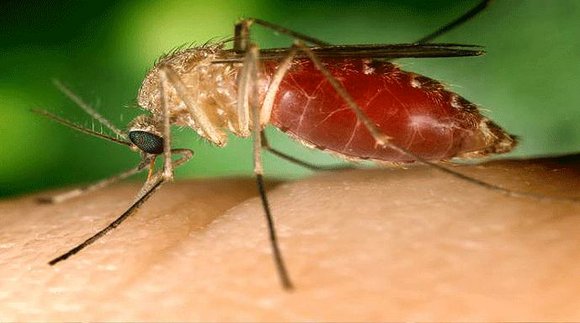 West Nile Virus (WNV) remains a growing source of concern at the Will County Health Department, where monitoring sites operated by Will County Environmental Health have identified 21 virus-positive mosquito samples since Sept. 3.
Nine of 10 Health Department monitoring sites yielded 12 virus-positive mosquito samples Sept. 3 through Sept. 6, and nine additional positives were harvested from collections made September 9-13 and tested early Wednesday. Health Department traps have now produced 48 virus-positive samples this summer.
No cases of Will County human infection have been identified, but at least 10 human cases and two fatalities have been confirmed statewide. The Cook County Department of Public Health announced the death of a 67-year-old Cicero man infected with WNV Sept. 16. The first Illinois WNV fatality for 2013 came from Logan County and was announced in an Illinois Department of Public Health news release Sept. 13.
Will is one of 59 Illinois counties to confirm animal or human WNV activity this summer. Activity was reported in 55 counties a year ago.
"The WNV season is turning out to be later than what we experienced a year ago,"
Will County Health Department Executive Director John Cicero said. "Activity has increased dramatically since late August and the potential for human infections is definitely out there until the first hard frost of the year. We strongly recommend that people take personal precautions against mosquito bites until that first hard frost is a reality."
Some 14 Will County communities have reported WNV activity this year. Bolingbrook and Joliet have accounted for 52 percent of the positive mosquito samples collected by Environmental health, but activity has also been confirmed from Braidwood, Crete, Godley, Lockport, Mokena, Monee, Naperville, New Lenox, Park Forest, Plainfield, University Park and Wilmington. The city of Naperville, the state Health Department and the Reed Township Mosquito Abatement District also conduct Will County WNV surveillance.
The Health Department urges people to use insect repellent containing DEET or other chemical compounds when spending time outdoors. Long sleeves, pants, shoes and socks also help to prevent mosquito bites.

WNV is a potentially dangerous mosquito-borne disease first detected in Will County in 2002. At least 66 Will County human infections and two fatalities have been recorded.
The Will County WNV Information Line is available 24 hours daily at (815) 740-7631.
Will County WNV surveillance and prevention activities are made possible through grant funding provided by the Illinois Department of Public Health.