Raiders Use Second Half To Overwhelm Stagg 41-0
9/25/2013, 4:27 p.m.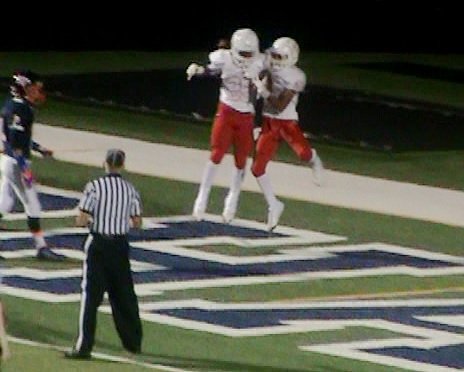 It's the first time in many years that Bolingbrook faced off against Stagg but the first half didn't come as a shock to Raider head coach John Ivlow who said after the game that the Stagg team resembled the same physically tough team he had remembered and after the Bolingbrook headed into half holding a narrow 6-0 lead it was evident to his players that they needed to step up their play or face a shocking loss.
Stagg went into Friday night's contest against Bolingbrook as the new comer to the Southwest Suburban Blue and facing one of the conferences best teams with the attitude of one play at a time. That philosophy worked at least for half the game.
The Stagg offense looked sharp on their first possession but failed to score but on their next possession they were stone walled by a ferocious Raider defense that changed the field position in Bolingbrook's favor. The Raiders took advantage.
The Raiders slipped by in the first half scoring only once and taking a 6-0 lead but in the second half Bolingbrook made their own luck. Using their stout defense and a solid special teams effort that featured a blocked punt setting up a Raider score in the second half, Bolingbrook simply took control of the game midway through the third quarter going up 27-0 and never looking back.
Bolingbrook was paced by running back Jaden Huff's 155 yards and a touchdown in addition to Raider back Mike Valentine who netted 67 yards and two scores in the win.
Next up for Bolingbrook is a home game against a gritty Joliet West squad while Stagg will travel to Lockport who is seeking their first win of the season.