Joliet housing could get state kick-start
Housing Authority could receive money for the project by next year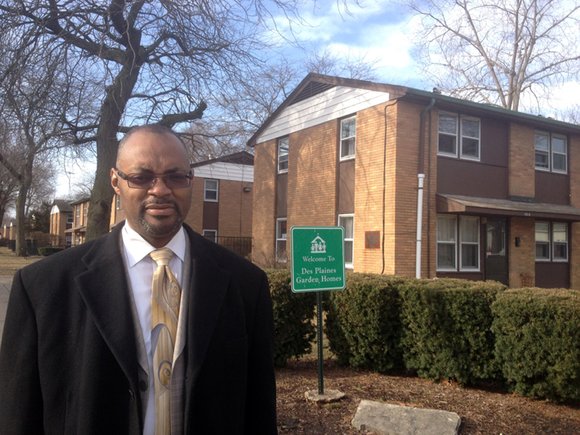 The Housing Authority of Joliet's plans to redevelop a 112-unit housing project, deemed "functionally obsolete" by the U.S. Department of Housing and Urban Development, could get underway next year.
The HAJ this week submitted an application to the Illinois Housing Development Authority for $16 million through the federal housing tax credit program to fund the redevelopment of the Des Plaines Garden Homes, a 6.9 acre complex bordered by Des Plaines, McDonough, Water and Wallace streets in Joliet.

If the IHDA approves the funding for the project, the HAJ could receive it by next year. If that happens, the HAJ will demolish the current buildings to make way for a combination of single-family homes and townhouses, according to the HAJ's CEO Michael Simelton. The project could be completed in about three years if all goes as planned, Simelton said.
Joliet City Manager Jim Hock, after some debate among city council members during a special meeting Monday morning, agreed to give HAJ officials a letter which, needed to be submitted to the IHDA as part of the process for receiving the money. The HAJ needed the letter from the city right away because Monday was the application deadline for the funding from the IHDA.
With the redevelopment also will come a new name for Des Plaines Garden Homes as HAJ plans to change it to "Plum Landing."
Hock wanted to get a green light from the city council before drafting the letter, which says the city agrees in principal to the project.
There are some disagreements between the HAJ and Joliet staff members and some members of the city council on the details of the proposed redevelopment plan, which calls for a total of about 60-plus units.
Alfredo Melesio, director of Neighborhood Services for Joliet, Police Chief Brian Benton and other city officials have been meeting with HAJ officials about the redevelopment plans for the past couple of months. More meetings between the HAJ and city staff members as well as the City Council are expected to continue as the process moves forward. MORE at thetimesweekly.com.
Rex Robinson can be reached at rex@thetimesweekly.com.