Sparks fly over Joliet mayor's comments on crime stats report
O'Dekirk accuses Giarrante of playing politics, and Giarrante responds
Rex Robinson | 4/3/2014, 4:13 p.m. | Updated on 4/4/2014, 7:30 a.m.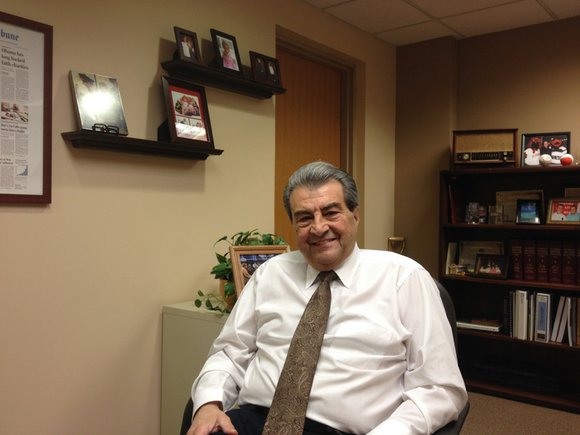 A recent study released by the Joliet Police Department examining crime trends at multi-family complexes in the city over the last 13 years shows Fairview was the worst with a 175 percent increase.
Des Plaines Garden Homes came in second with a 50 percent increase, followed by Evergreen Terrace at 44 percent.
Despite it being third in the number of crimes, a major focus of the report was on Evergreen Terrace, the 356-unit housing complex the city is attempting to acquire through condemnation.
The report included the following statements about Evergreen Terrace: "Of all multifamily complexes in this analysis, Evergreen Terrace had both the highest raw numbers, as well as the highest per capita numbers. A total of 9 of the 13 years studied had more than 10 incidents reports. In several years, the per capita rate is more than 4 times the citywide total. Even though it appears that some years showed marked improvement, and demonstrated downward trends, the totals soon increase within one or two years."
The report further pointed out that in the last 13 years Evergreen Terrace has averaged 16 violent crimes per 1,000 residents annually, which is more than three times the citywide average. Mayor Tom Giarrante told WJOL radio that people can talk about how it's "not as bad as it used to be" all they want. He said, "that may be true. But there's a long way to go, and if the city does not follow through with this, there's no reason why the situation might not slide back to where it used to be, or worse."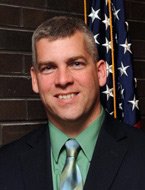 The timing of when the report was issued as well as Giarrante's statements about it sparked an angry response from Councilman Bob O'Dekirk, 2nd District, who owns a business near Evergreen Terrace and is a resident of the area.
"This is an attempt by the mayor to skew data for political purposes. It presents a negative image of Joliet and labels law abiding residents as criminals just because they live in subsidized housing," O'Dekirk said in a statement.
O'Dekirk, who recently announced plans to run for mayor against Giarrante, said he is dismayed over the release of crime statistics from various Joliet neighborhoods that have been used to emphasize crime at Evergreen Terrace. He questioned the wisdom of this release, stating that downtown Joliet, and the city as a whole, already suffer from a "perception problem." The advertising of crime statistics from some of Joliet's toughest neighborhoods only perpetuates a negative image, O'Dekirk said, adding that this stigma adversely affects the residents who call Joliet home.
"I was shocked to hear that the Mayor had sunk to this level with his habitual political shenanigans" O'Dekirk said. "We are not Detroit, but the mayor continues to highlight the city's weaknesses and not its strengths. I'm a downtown business owner myself. I guess according to the Mayor I should leave. How does the mayor expect to attract or retain legitimate business when he puts out a report like this?"