YMCA celebrates healthy kids day
4/8/2014, 10:22 a.m.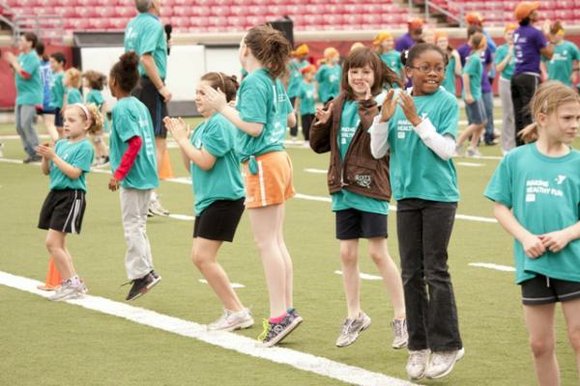 The Galowich Family YMCA will celebrate Healthy Kids Day® with a free community open house from 9 a.m.-noon on Saturday, April 26, at its Joliet location, 749 Houbolt Road.
Designed to raise awareness about the importance of establishing healthy habits in kids at a young age, this national YMCA initiative aims to get more kids moving and learning, so they can keep up the habit all summer long – a critical out-of-school time for kids' health. Research shows that without access to out-of-school physical and learning activities, kids fall behind academically. Kids also gain weight twice as fast during summer than the school year.
In celebration of the YMCA's Healthy Kids Day, the Y offers the following tips to help families develop healthy habits:
High Five the Fruits and Veggies – Make sure kids get at least five servings a day, the minimum number nutritionists recommend to maintain healthy childhood development.
Foster an Early and Ongoing Passion for Books – Read to and with your kids. Help children read at every age and every stage of their development.
Team Up for Athletic Events – Set a family goal of great health by teaming up for community or charity events like races, walks, bike rides and fun runs.
Volunteer Together – Find a cause that matters to the kids. Open their eyes to a world beyond themselves and the rich rewards that come from making a difference.
Lead By Example – Be a good role model – kids can be influenced by seeing how hard their parents work at home or on the job, and how rewarding that experience is.
As the prevalence of obesity among young children in the United States continues to rise, experts agree that children who develop healthy eating and exercise habits early in life will carry those lessons with them into adulthood. The Y's Healthy Kids Day is designed to help parents begin thinking early about what their kids need to embrace a healthy lifestyle all summer long.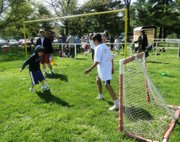 As part of this free family-focused event at the Galowich Family YMCA, residents of all ages will have the opportunity to take part in a health and wellness expo with more than 30 community vendors, enjoy sports, fitness and martial arts demonstrations and participate in a blood drive, courtesy of the Heartland Blood Center. Other festivities will include kids' games, bounce houses, exciting prizes, giveaways and membership specials. Representatives from the Joliet Police and Fire Departments will also be on hand, as will the Joliet Slammers and a host of area businesses, including Star 96.7, the Girl Scouts and Joliet Township Animal Control.
To learn more about Healthy Kids Day at the Galowich Family Y, please contact Youth and Family Coordinator Jamie Nelson at (815) 744-3939, ext. 325 or via e- mail at jnelson@jolietymca.org.